Electronic Resources
Library resources you can use at home.

ReferenceUSA is a powerful online reference and research tool providing library cardholders instant, real-time access to accurate, in-depth information on 24 million U.S. businesses and 235 million U.S. residents. ReferenceUSA makes it faster and easier to find new business opportunities, research executives and companies, find news articles, conduct job searches, research papers, locate addresses and phone numbers, conduct market research and much more.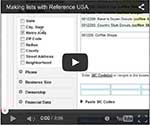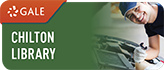 Chilton Library is a 24-hour on-call "mechanic" which provides quick online access to repair, maintenance and service information on the most popular cars, trucks, vans and SUVs on the road today. Ford, Chrysler, GM, Honda, Toyota and numerous other makes are well-represented. With more than 50 years of information on actual auto tear-downs provided in step-by-step procedures, work on the engine, chassis, electrical, drive train, suspension, and more is made easier for mechanics of any experience. Photos, illustrations and repair procedures help to simplify even the most arduous tasks.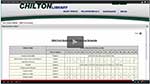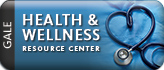 Health & Wellness Resource Center offers 24/7 access to full-text medical journals, magazines, reference works, multimedia, and much more. Perfect for researchers at all levels, this comprehensive consumer health resource provides authoritative information on the full range of health-related issues, from current disease and disorder information to in-depth coverage of alternative medical practices.

Did you know . . . ?
Did you know you can download audiobooks and ebooks from home? Learn a new language from Mango Languages? Access dozens of read-a-long storybooks with your child? Take a mock-ACT exam through Learning Express Library?
Do you need a little help learning how to go about it?
Welcome to Fayette County Library Academy! We have free online tutorials available to help you access our many resources. Click on one below to start learning now!
Holiday Closing
Monday, May 27: Closed for Memorial Day
Upcoming Events:
All library events are free and open to the public. For more information, call 770-461-8841.
The Mobile Career Lab is coming.
Get free assistance with your job search from 1:30 to 4:00 p.m. on these days.
Thursday, May 9, 7:00 p.m. The Unleashed Pens Spring Showcase. Members of the Fayette County High School writers' group share some of their work in a public reading of original poetry and prose.
Saturday, May 18, 9:00 a.m.-4:00 p.m. Friends of the Library Book Sale. Shop for bargains among thousands of gently used books for all ages and every reading taste. Funds raised from Friends book sales directly support Fayette County Public Library programs and services.
Monday, May 20, 12:00 noon-6:00 p.m. Our Black Ancestry Symposium. Three free sessions on genealogy, family history, and racial healing for everyone. See the Our Black Ancestry flyer for details.
Thursday, May 23, 10:00-11:30 a.m. Smart DriverTEK. This free 90-minute workshop helps drivers understand current and evolving vehicle safety technologies and how to use them. Drivers will learn how the benefits of these technologies may enhance their driving safety and extend their safe driving years. Drivers will also learn to identify the safety technologies that best suit their needs when purchasing a new vehicle. Workshop space is limited. Register for class online at http://www.aarp.org/findaworkshop9, or call 1-877-805-4247.
Tuesday, May 28, 2:00-7:00 p.m. Red Cross Blood Drive. For more information or to make an appointment, call 1-800-733-2767 or visit redcrossblood.org. Sponsor Code: Fayetteo.
Starting Tuesday, May 28 and running through Saturday, August 3: Summertime Food Drive. Drop off non-perishable food items in the collection bin, and help keep the Fayette Samaritans pantry stocked for the summer. See the Summertime Food Drive flyer for details.
Tuesday, May 28 - Friday, May 31, Summer Quest Kickoff Week. Sign the kids up for summer reading fun at the library! See the Children's Programs page for all the details.
Friday, May 31, 11:00 a.m.-5:00 p.m. Red Cross Blood Drive. For more information or to make an appointment, call 1-800-733-2767 or visit redcrossblood.org. Sponsor Code: Fayetteo.
Monday Morning Mystery: A Book Group for Adults. Second Monday of the month, 11 a.m. For more information, contact Sarah Trowbridge at saraht@fayettecountyga.gov or 770-305-5343, or Jessica Kuhr at jkuhr@fayettecountyga.gov or 770-305-5327.
May 13
Northwest Angle
by William Kent Krueger

After his wife's tragic death, Cork O'Connor, a sheriff-turned-PI, reunites with his daughter, Jenny, for a houseboat vacation on the Lake of the Woods, where a violent windstorm forces them to seek shelter on an island. Emerging from the devastation, they discover a murdered woman and a wailing infant, and, in the distance, they hear someone in pursuit. With baby in tow, they seek a secure haven—somewhere they know someone trustworthy. Finding little help from local inhabitants, Cork turns to family members and, ultimately, his Ojibwa ancestors for a lasting resolution. Book 11, Cork O'Connor series.

June 10
Magpie Murders
by Anthony Horowitz

Susan Ryeland is a London book editor who has just received the latest manuscript from one of her most irascible authors, Alan Conway. But the manuscript's ending appears to be missing and she learns that Conway has committed suicide. As Ryeland learns more about his death, she starts to question whether a murder has occurred and begins to investigate. This fiendishly clever standalone mystery-within-a-mystery is perfect for fans of Agatha Christie and other readers who love a good puzzle to solve.
Thursday Night Book Group: Third Thursday of the month, 7 p.m. New members are always welcome! Book discussion led and moderated by a librarian. Light refreshments provided compliments of the Friends of the Fayette County Public Library. Please sign up at the desk or contact Sarah Trowbridge at 770-305-5343, or saraht@fayettecountyga.gov .
May 23
Barracoon: The Story of the Last "Black Cargo"
by Zora Neale Hurston


This previously unpublished manuscript from Hurston (1891–1960) is a remarkable account of the life of Kossola, also known as Cudjo Lewis, the last survivor of the last American slave ship. Before writing Their Eyes Were Watching God, Hurston was working as an anthropologist in 1927 when she traveled to Alabama to interview 86-year-old Kossola. Returning in 1931 for three months, Hurston documented Kossola's entire life story, consisting primarily of transcriptions from their conversations. Kossola recalls his capture in Africa, the Middle Passage, his five and a half years as a slave, the Civil War, the struggles following Emancipation, and the terrors after Reconstruction. PLEASE NOTE that in May, we meet on the fourth Thursday instead of the third.

June 20
The Language of Secrets
by Dianne Dixon


Justin Fisher returns to Southern California with his wife and young son to reconnect with the family he hasn't spoken to in years. He can't remember much of his childhood, or even why he's kept himself at such a distance. He learns that his parents are dead, and in the cemetery he discovers a tombstone with his name on it indicating he died at age four. As Justin searches his foggy memories for the truth about his past, the narrative skips back in time to fill in the holes with the tale of Justin's mother and how her relationship with three men in college dictated her future.
The Poet Tree: Poetry Circle and Workshop: the third Monday of every month, 7-8:30 p.m. A monthly poetry-reading and writing group for adults and high school students. Facilitated by local poet Sikha Karmakar. Open to all poets, aspiring poets, and poetry lovers, high school age and up. Read, share and discuss the work of your favorite published poets. Explore the elements and devices of all kinds of poetry. Write and share new writing in a supportive atmosphere. For more information, contact Sarah Trowbridge, Public Services Librarian: saraht@fayettecountyga.gov. Hosted by the Fayette County Public Library and the Friends of the Fayette County Public Library.
Speak Up! What Kinds of Adult Programs and Events Would You Like to See at Your Library? If you have ideas for things to do, see and learn at your library, don't keep them to yourself…please let us hear from you. Drop a note in our suggestion box at the circulation desk, or email Sarah Trowbridge, Public Services Librarian: saraht@fayettecountyga.gov
Baby Dayzzz: Parenting and Newborn monthly informational group meets on the second Tuesday of each month at 10:30 a.m. Babies up to six months old are welcome. This group offers support and answers to all your newborn questions during the first month. An educational speaker will present a new topic each month. Sponsored by Piedmont Fayette Hospital and Fayette County Public Library.
*

Users must have Adobe Acrobat Reader® installed on their computer to view or print this file.This is a free download available from the Adobe website.
Can't find time to read? Join the Library's Online Book Clubs and start receiving chapters from popular books in your daily email. Every day, Monday through Friday, we'll send you a portion of a book that takes only five minutes to read. During the week, you'll have a chance to read 2 or 3 chapters, enough to know if it's a book you want to check out from the library and finish. You can read a wide variety of books including fiction, nonfiction, romance, business, teen and mystery books. Read at home, at work, or at school. The Online Book Clubs are a free service of the library. Click on the image below and start making time for reading again.

Questions? Email jkuhr@fayettecountyga.gov
Want to know what's new at your library? Check out our New Arrivals and Popular Picks and also find lists of award-winning titles for adults and children. Click on the image below for Select Reads:

Questions? Email : jkuhr@fayettecountyga.gov
Library Newsletter Sign Up:
Sign up now for your favorite Library Newsletters.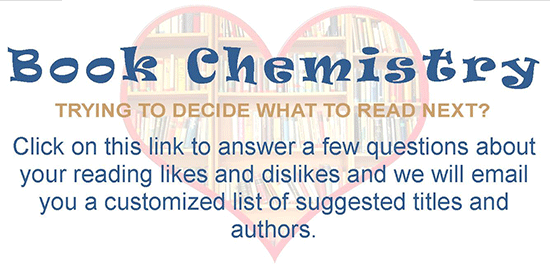 Georgians may now register to vote online: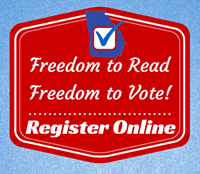 Contact:
Christeen Snell, Library Director
csnell@fayettecountyga.gov
770.461.8841 Ext. 5333
Gloria Thomas, Public Services Librarian
gthomas@fayettecountyga.gov
770.461.8841, Ext. 5345
Jessica Kuhr, Public Services Librarian
jkuhr@fayettecountyga.gov
770.461.8841, ex. 5327
Sarah Trowbridge, Public Services Librarian
saraht@fayettecountyga.gov
770.461.8841 Ext. 5343
Gina Martin, Public Services Librarian
gimartin@fayettecountyga.gov
770.461.8841, ex. 5342
Ada Demlow, Children's Librarian
ademlow@fayettecountyga.gov
770.461.8841, ex. 5351
The Fayette County Public Library:
provides free access to information, Internet and word processing.
offers outstanding research service.
contains over 139,000 volumes of books, audio CD's, DVD's, newspapers and magazines.
has access to collections of over 280 Georgia libraries in the PINES state network.
Outstanding programming for all ages, includes:
Story times with well-researched, age-appropriate activities for children from birth through 5 years.
Educational Learning Lab for students in grades K-8.
English as a Second Language (ESL) computerized, self-paced courses.
Free concerts and other cultural programs.
Free adult computerized tutorial classes for Microsoft Windows, Word, Excel, Access and PowerPoint. A teacher is present to assist students with these tutorials.
The library's goals are to serve as a role model of excellence in customer service and information delivery for all patrons; and to be utilized as the County's Info Source and as a center for cultural arts for Fayette County.
The Fayette County Public Library is an affiliate of the Flint River Regional Library System. Our mission is to provide: current, high-interest materials and programs; materials and programs for lifelong learning; information-seeking skills training and assistance; awareness of cultural diversity and answers to questions. The library respects the right of every individual to access all library materials freely.