Electronic Resources
Library resources you can use at home.

ReferenceUSA is a powerful online reference and research tool providing library cardholders instant, real-time access to accurate, in-depth information on 24 million U.S. businesses and 235 million U.S. residents. ReferenceUSA makes it faster and easier to find new business opportunities, research executives and companies, find news articles, conduct job searches, research papers, locate addresses and phone numbers, conduct market research and much more.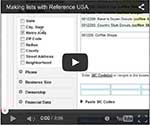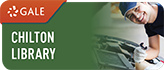 Chilton Library is a 24-hour on-call "mechanic" which provides quick online access to repair, maintenance and service information on the most popular cars, trucks, vans and SUVs on the road today. Ford, Chrysler, GM, Honda, Toyota and numerous other makes are well-represented. With more than 50 years of information on actual auto tear-downs provided in step-by-step procedures, work on the engine, chassis, electrical, drive train, suspension, and more is made easier for mechanics of any experience. Photos, illustrations and repair procedures help to simplify even the most arduous tasks.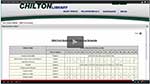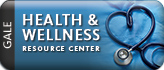 Health & Wellness Resource Center offers 24/7 access to full-text medical journals, magazines, reference works, multimedia, and much more. Perfect for researchers at all levels, this comprehensive consumer health resource provides authoritative information on the full range of health-related issues, from current disease and disorder information to in-depth coverage of alternative medical practices.

Did you know . . . ?
Did you know you can download audiobooks and ebooks from home? Learn a new language from Mango Languages? Access dozens of read-a-long storybooks with your child? Take a mock-ACT exam through Learning Express Library?
Do you need a little help learning how to go about it?
Welcome to Fayette County Library Academy! We have free online tutorials available to help you access our many resources. Click on one below to start learning now!
Upcoming Events:
All library events are free and open to the public. For more information, call 770-461-8841.
The Mobile Career Lab is coming.
Get free assistance with your job search from 1:30 to 4:00 p.m. on these days.
Remembering Movie Director Penny Marshall: : Fridays at 12:30 p.m.
March 1: The Preacher's Wife
March 8: Riding in Cars with Boys
March 15: Awakenings
March 22: A League of Their Own
Download flyer: Remembering Penny Marshall

Thursday, March 14, 10:00-11:30 a.m. Smart DriverTEK. This free 90-minute workshop helps drivers understand current and evolving vehicle safety technologies and how to use them. Drivers will learn how the benefits of these technologies may enhance their driving safety and extend their safe driving years. Drivers will also learn to identify the safety technologies that best suit their needs when purchasing a new vehicle. Workshop space is limited. Register for class online at http://www.aarp.org/findaworkshop, or call 1-877-805-4115.
Saturday, March 16, 1:00-3:00 p.m. Emerging Writers Showcase. Meet local authors Chicki Brown, Byron Coleman, Mark Gelhardt, Arthlene Lawrence, and Tim Wojcik. Hear their stories, ask some questions, buy some books and get them signed. Complimentary refreshments provided by Friends of the Fayette County Library. Proceeds from books sold benefit Friends of the Fayette County Public Library.
Monday, March 25, 2:00-7:00 p.m. Red Cross Blood Drive. For more information or to make an appointment, call 1-800-733-2767 or visit redcrossblood.org. Sponsor Code: Fayetteo.
Tuesday, April 16 – Tuesday, May 21, 7:00-8:00 p.m. Literature Connections. - Sign up in advance to join a six-week literature study circle for adults, facilitated by Nick Garcia. Participants will follow a designated reading list and meet weekly to discuss, with copies of all readings available from the library. Register in person or by phone at 770-461-8841. Maximum 22 participants.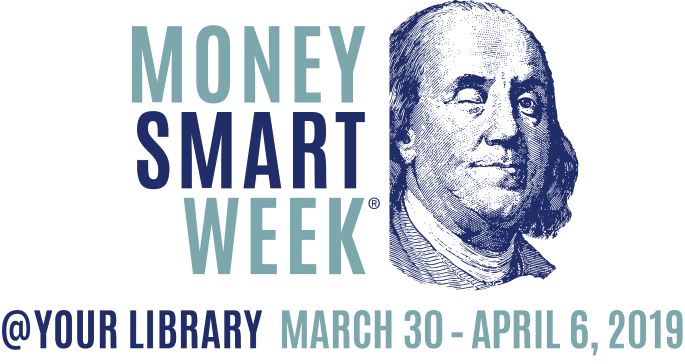 Money Smart Week 2019: March 30-April 6
Saturday, March 30, 10:00 a.m.-12:00 noon. Home-Based Business Workshop: "How Uncle Sam will pay you to run a home-based business." Yvette D. Best, tax accountant and author will tell you how to get the maximum tax deductions when running a home-based business. A Money Smart Week 2019 Program.

Monday, April 1, 6:30-8:00 p.m. Reel Sense. Participants will gain understanding of financial meltdowns, stock market crashes and pending financial disasters through film review and discussion. Learn how to prepare and protect your financial well-being. Presented by Cynthia McCrary.

Tuesday, April 2, 6:30-8:00 p.m. "It's All in the Butter" Workshop and Cooking Demo. Entrepreneur Deborah Clemmons, founder of Infusion Blends Artisan Butter, tells her journey from idea to successful business owner featured on QVC. Attendees will sample Infusion Blend Butters following a cooking demonstration.

Wednesday, April 3, 6:30-8:00 p.m. Let's Talk Dollars and Sense! Have a question? We will have professionals available to answer your financial questions and offer sage advice on money matters, including mortgages, saving thru investment, understanding and repairing credit and taxes.

Thursday, April 4, 6:30-8:30 p.m. Growing Your Business. Participants will learn ways to grow their small business, including managing your personal and business finances separately, credit and borrowing options, and insurance needs. Presented by Tammy Powell, BB&T Banking.

Download flyer: Money Smart Week 2019

Monday Morning Mystery: A Book Group for Adults. Second Monday of the month, 11 a.m. For more information, contact Sarah Trowbridge at saraht@fayettecountyga.gov or 770-305-5343, or Jessica Kuhr at jkuhr@fayettecountyga.gov or 770-305-5327.
March 11
Her Last Breath
by Linda Castillo

A tragic case hits close to home when an Amish farmer and two of his three special-needs children are killed in a dreadful traffic accident, widowing Mattie Borntrager, the closest childhood friend of Kate Burkholder, police chief of Painters Mill, Ohio. When evidence indicates that the hit-and-run may have been premeditated, Kate's probing for motive causes her to question whether beautiful, grieving Mattie, who was like a sister to Kate before she left the Amish faith, is being fully forthcoming. (Book 5, Kate Burkholder series)

April 8
The No. 1 Ladies' Detective Agency
by Alexander McCall Smith

Precious Ramotswe, the first female private detective in all of Botswana, investigates several local mysteries, including a search for a missing boy and the case of the clinic doctor with different personalities for different days of the week. Tactful, effective, and insightful detecting comes naturally to Precious, a very independent woman. (Book 1, The No. 1 Ladies' Detective Agency series)
Thursday Night Book Group: Third Thursday of the month, 7 p.m. New members are always welcome! Book discussion led and moderated by a librarian. Light refreshments provided compliments of the Friends of the Fayette County Public Library. Please sign up at the desk or contact Sarah Trowbridge at 770-305-5343, or saraht@fayettecountyga.gov .
March 21
Killers of the Flower Moon
by David Grann


In 1920s Oklahoma, the Osage Indian Nation possessed immense wealth because their land contained large petroleum reserves. A series of murders on the reservation had local authorities stumped, but an investigation by the relatively new FBI (led by the young J. Edgar Hoover) identified and charged the killers, whose primary motivation was greed. In this thoroughly researched history, Grann also reveals conspiracy and corruption beyond what the FBI discovered.

April 18
Midnight at the Bright Ideas Bookstore
by Matthew Sullivan


Lydia Smith is enjoying her comfortable life. She has a job she loves at the Bright Ideas Bookstore. Then one of her favorite "bookfrogs" (code word for eccentric bookstore regulars) commits suicide and leaves her his small horde of books. She discovers a strangely methodical defacement which is a kind of code. A delicate spiderweb of connections leading back to a murderous incident in Lydia's childhood is revealed.
The Poet Tree: Poetry Circle and Workshop: the third Monday of every month, 7-8:30 p.m. A monthly poetry-reading and writing group for adults and high school students. Facilitated by local poet Sikha Karmakar. Open to all poets, aspiring poets, and poetry lovers, high school age and up. Read, share and discuss the work of your favorite published poets. Explore the elements and devices of all kinds of poetry. Write and share new writing in a supportive atmosphere. For more information, contact Sarah Trowbridge, Public Services Librarian: saraht@fayettecountyga.gov. Hosted by the Fayette County Public Library and the Friends of the Fayette County Public Library.
Speak Up! What Kinds of Adult Programs and Events Would You Like to See at Your Library? If you have ideas for things to do, see and learn at your library, don't keep them to yourself…please let us hear from you. Drop a note in our suggestion box at the circulation desk, or email Sarah Trowbridge, Public Services Librarian: saraht@fayettecountyga.gov
Baby Dayzzz: Parenting and Newborn monthly informational group meets on the second Tuesday of each month at 10 a.m. Babies up to six months old are welcome. This group offers support and answers to all your newborn questions during the first month. An educational speaker will present a new topic each month. Sponsored by Piedmont Fayette Hospital and Fayette County Public Library.
*

Users must have Adobe Acrobat Reader® installed on their computer to view or print this file.This is a free download available from the Adobe website.
Can't find time to read? Join the Library's Online Book Clubs and start receiving chapters from popular books in your daily email. Every day, Monday through Friday, we'll send you a portion of a book that takes only five minutes to read. During the week, you'll have a chance to read 2 or 3 chapters, enough to know if it's a book you want to check out from the library and finish. You can read a wide variety of books including fiction, nonfiction, romance, business, teen and mystery books. Read at home, at work, or at school. The Online Book Clubs are a free service of the library. Click on the image below and start making time for reading again.

Questions? Email jkuhr@fayettecountyga.gov
Want to know what's new at your library? Check out our New Arrivals and Popular Picks and also find lists of award-winning titles for adults and children. Click on the image below for Select Reads:

Questions? Email : jkuhr@fayettecountyga.gov
Library Newsletter Sign Up:
Sign up now for your favorite Library Newsletters.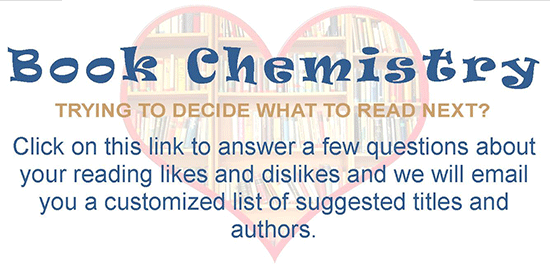 Georgians may now register to vote online: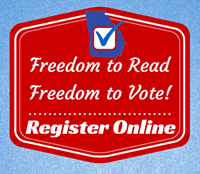 Contact:
Christeen Snell, Library Director
csnell@fayettecountyga.gov
770.461.8841 Ext. 5333
Gloria Thomas, Public Services Librarian
gthomas@fayettecountyga.gov
770.461.8841, Ext. 5345
Jessica Kuhr, Public Services Librarian
jkuhr@fayettecountyga.gov
770.461.8841, ex. 5327
Sarah Trowbridge, Public Services Librarian
saraht@fayettecountyga.gov
770.461.8841 Ext. 5343
Gina Martin, Public Services Librarian
gimartin@fayettecountyga.gov
770.461.8841, ex. 5342
Ada Demlow, Children's Librarian
ademlow@fayettecountyga.gov
770.461.8841, ex. 5351
The Fayette County Public Library:
provides free access to information, Internet and word processing.
offers outstanding research service.
contains over 139,000 volumes of books, audio CD's, DVD's, newspapers and magazines.
has access to collections of over 280 Georgia libraries in the PINES state network.
Outstanding programming for all ages, includes:
Story times with well-researched, age-appropriate activities for children from birth through 5 years.
Educational Learning Lab for students in grades K-8.
English as a Second Language (ESL) computerized, self-paced courses.
Free concerts and other cultural programs.
Free adult computerized tutorial classes for Microsoft Windows, Word, Excel, Access and PowerPoint. A teacher is present to assist students with these tutorials.
The library's goals are to serve as a role model of excellence in customer service and information delivery for all patrons; and to be utilized as the County's Info Source and as a center for cultural arts for Fayette County.
The Fayette County Public Library is an affiliate of the Flint River Regional Library System. Our mission is to provide: current, high-interest materials and programs; materials and programs for lifelong learning; information-seeking skills training and assistance; awareness of cultural diversity and answers to questions. The library respects the right of every individual to access all library materials freely.