Public Notices
Board of Elections Meeting on Tuesday, June 28, 2022, has been Postponed
Please be advised that The Board of Elections meeting scheduled for Tuesday, June 28, 2022, at 5:00 p.m. will be moved up to Friday, June 24, 2022, at 5:00 p.m. in the Public Meeting Room, Suite 100 at 140 Stonewall Ave West Fayetteville GA 30214
---
FAYETTE COUNTY DROP BOX LOCATION:
Fayette County Elections Office (Inside)
140 Stonewall Avenue West Suite 208
Fayetteville, Georgia 30214
Times & Dates to drop off absentee by mail ballots in drop box location listed above:
ONLY WEEK OF EARLY VOTING FOR June 21st, 2022, Runoff June 13th – June 17th (9:00AM - 5:00PM)
(NOTE: THE ABSENTEE DROP BOX WILL CLOSE ON THE LAST DAY OF EARLY VOTING AT 5 PM)
---
PUBLIC NOTICE FOR LOGIC AND ACCURACY TESTING
Pursuant to O.C.G.A. § 21-2-379.6(c) and SEB 183-1-12- .02(3)(b)(1)(i), notice is hereby given that the Logic and Accuracy testing on the Absentee in Person (Early Voting) BMD voting equipment to be used in the June 21st ,2022 General Election at 9 a.m. on Monday, June 6th , 2022. This work will take place at the Fayette County Elections Warehouse located at 115 McDonough Road, Fayetteville, Georgia 30214
Notice is further provided that Logic and Accuracy work will continue on all remaining and necessary BMD machines to be provided at the polling places throughout the following days on June 6th , 2022, through June 18th ,2022 starting at 9:00 a.m. Described Logic and Accuracy work may continue onto other subsequent days and weeks as needed until testing is completed. Hours of operation for each weekday are 9 a.m. until 4 p.m. until the Logic and Accuracy Work is completed. This work will be done and completed at the Elections Warehouse located at 115 McDonough Road, Fayetteville, Georgia, 30214.
The testing is open to the public.
---
Intent to Process or Tabulate Early
for the June 21st , 2022, Primary Election Runoff
---
Public Notice
TEMPORARY RELOCATION OF POLLING PLACE
THE POLLING PRECINCT FOR THE FOLLOWING LOCATION HAS BEEN MOVED (THIS IS ONLY A TEMPORARY MOVE FOR THE JUNE 21ST , 2022 PRIMARY ELECTION RUNOFF)
PRECINCT 13 STARSMILL AT ONE CHURCH , 2130 REDWINE RD, FAYETTEVILLE GA 30215
IS MOVED TO
WHITEWATER HIGH SCHOOL
100 WILDCAT WAY, FAYETTEVILLE GA 30215
---
Public Notice
THE JUNE 21ST 2022 PRIMARY ELECTION RUINOFF IS A DEMOCRATIC RUNOFF ELECTION. IF YOU VOTED AS A REPUBLICAN IN THE MAY 24TH , 2022 GENERAL PRIMARY ELECTION, THEN YOU ARE NOT ELIGIBLE TO VOTE IN THE JUNE 21ST, 2022 PRIMARY RUNOFF. IF YOU VOTED DEMOCRAT/ NON-PARTISAN OR DID NOT VOTE IN THE MAY 24TH, 2022 PRIMARY ELECTION, YOU ARE ELIGIBLE TO VOTE IN THE JUNE 21ST ,2022 PRIMARY ELECTION RUNOFF.
---
LIST OF CANDIDATES FOR JUNE 21ST 2022 PRIMARY ELECTION RUNOFF
---
EARLY VOTING DATES FOR THE JUNE 21ST , 2022, PRIMARY ELECTION RUNOFF
June 13th -17th , 2022 (9:00 - 5:00)
EARLY VOTING LOCATIONS
FAYETTE COUNTY ELECTION OFFICE
140 STONEWALL AVE
SUITE 209
FAYETTEVILLE, GA 30214
FORMER TYRONE POLICE OFFICES
945 SENOIA RD
TYRONE, GA 30290
PEACHTREE CITY LIBRARY
201 WILLOW BEND RD
PEACHTREE CITY, GA 30269
---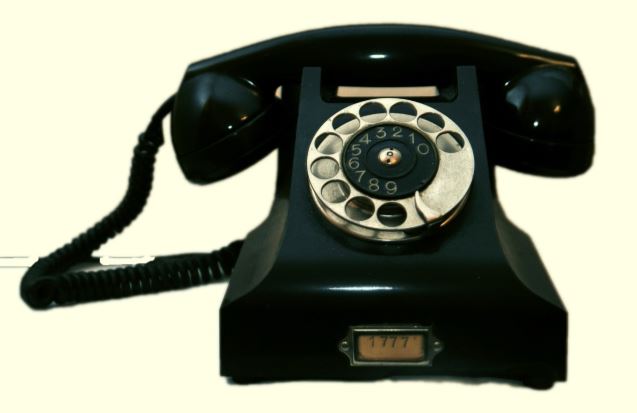 DID YOU VOTE A PROVISIONAL BALLOT THIS ELECTION?
IF YES, PLEASE CALL 1-833- 547- 8683 (VOTE) TO DISCOVER IF YOUR PROVISIONAL BALLOT WAS COUNTED.
---
The Board of Elections and Voter Registration is responsible for administering honest, fair, and impartial federal, state, and local elections and for maintaining accurate voter registration records. All work is carried out under the guidelines of federal and state laws.
Advance/In Person Voting
Fayette County Elections and Voter Registration and The Board Members would like to remind the citizens of Fayette County that voting Advance/In Person is the same as voting absentee. Your voting record will reflect "Absentee Ballot" if you choose to vote early. If you choose to vote on Election Day at your polling location, your voting history will be notated with the word "Regular."
---
Board Meetings
Regularly Scheduled meetings of the Fayette County Board of Elections & Voter Registration are held on the fourth Tuesday of each month at 5:00 p.m. at the Fayette County Administrative Complex located at 140 Stonewall Avenue West, Suite 100.
---
Members of the Board of Elections and Voter Registration
Aaron Wright, Chairman - (C) 404-580-9553
Email: awright@fayettecountyga.gov

Gary Rower, Member - (C) 678-201-1256
Email: grower@fayettecountyga.gov

Darryl Hicks, Member - (C) 404-558-1791
Email: dhicks@fayettecountyga.gov
Office Staff
Brian W. Hill
Director of Elections and Voter Registration
Phone: 770.305.5138
Fax: 770.719.5585
bhill@fayettecountyga.gov

Maria Chevere
Fayette County Registrar
Phone: 770.305.5308
Fax: 770.719.5539
mchevere@fayettecountyga.gov

April Crosby
Elections Supervisor
Phone: 770.305.5139
Fax: 770.719.5539
Acrosby@fayettecountyga.gov

Gaynell Ramessar
Chief Deputy County Registrar
Phone: 770.305.5308
Fax: 770.719.5554
gramessar@fayettecountyga.gov

Margaret Johnson
Elections Clerk
Phone: 770.305.5141
Fax: 770.719.5449
mjohnson1@fayettecountyga.gov

Beverly Daniel
Elections Clerk
Phone: 770.305.5443
bdaniel@fayettecountyga.gov
---
Links:
More information about upcoming elections can be found on the following websites:
Peachtree City Municipal Election Information
www.peachtree-city.org/election
Republican Party of Fayette County
Randy Ognio – Chairman
174 North Glynn Street
Fayetteville, GA 30214
www.MyFayetteGOP.org
randyvofcgop@gmail.com
Democratic Party of Fayette County
Carolyn Fludd – Chairman
P.O. Box 1223
Fayetteville, GA  30214
(678) 232-6183
Meeting Location:
IHOP
705 North Jeff Davis Drive
Fayetteville, GA 30214

www.fayettedems.org
chair@fayettedems.org
United States Federal Government
http://firstgov.gov