Library Board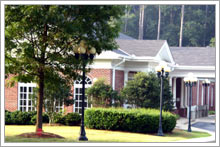 Current Library Board Members
Lisa Richardson- lrcha8504@aol.com
Marie Washburn- emcwash@aol.com
Kim Bradley- brookspubliclibr@bellsouth..net
Regina Daigre - drdaigre@daigreeducationalteams.com
Clarence Leathers- leathers.clarence@gmail.com
Page McDonald- pogo1944@comcast.net
Tony Parrott - tvparrot@hotmail.com

Meetings:
The Library Board's meetings for 2017:
January 17th
April 18th
June 20th
October 17th.
Minutes 2017
Meeting Minutes are available in PDF* format for viewing and printing.
*

Users must have Adobe Acrobat Reader® installed on their computer to view or print this file.This is a free download available from the Adobe website.
Archives: