Electronic Resources
Library resources you can use at home.

ReferenceUSA is a powerful online reference and research tool providing library cardholders instant, real-time access to accurate, in-depth information on 24 million U.S. businesses and 235 million U.S. residents. ReferenceUSA makes it faster and easier to find new business opportunities, research executives and companies, find news articles, conduct job searches, research papers, locate addresses and phone numbers, conduct market research and much more.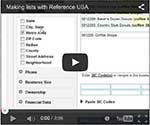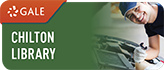 Chilton Library is a 24-hour on-call "mechanic" which provides quick online access to repair, maintenance and service information on the most popular cars, trucks, vans and SUVs on the road today. Ford, Chrysler, GM, Honda, Toyota and numerous other makes are well-represented. With more than 50 years of information on actual auto tear-downs provided in step-by-step procedures, work on the engine, chassis, electrical, drive train, suspension, and more is made easier for mechanics of any experience. Photos, illustrations and repair procedures help to simplify even the most arduous tasks.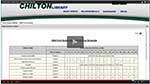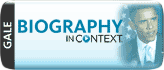 Biography in Context is built on a foundation of more than 700,000 biographies of more than 500,000 people gathered from more than 170 award-winning Gale reference sources. It delivers up-to-date, authoritative reference content integrated with the most in-demand multimedia resources: video, audio, podcasts, and more.

Did you know . . . ?
Did you know you can download audiobooks and ebooks from home? Learn a new language from Mango Languages? Access dozens of read-a-long storybooks with your child? Take a mock-ACT exam through Learning Express Library?
Do you need a little help learning how to go about it?
Welcome to Fayette County Library Academy! We have free online tutorials available to help you access our many resources. Click on one below to start learning now!
Upcoming Events:
All library events are free and open to the public. For more information, call 770-461-8841.
Teen Summer Reading Program: June 3 – July 27. Area teens are encouraged to participate in "Build a Better World," the Fayette County Public Library's teen summer library program, from June 3-July 27. Teens are invited to come to the library and read for prizes, as well as to take part in special events offered throughout the summer. Special events this summer will include Journaling for Teens, Teen Book Club and Chess for Teens. Beginning June 3, teens in middle and high school can register to attend these free events at the front desk of the Fayette County Public Library. Teens can also sign up to participate in literary reading tasks June 3-July 27; those who succeed will receive a reading incentive and their names will be entered into a drawing for a grand prize. The "Build a Better World" teen summer library program is sponsored by Friends of the Fayette County Public Library.
The Mobile Career Lab is coming.
Get free assistance with your job search from 1:30 to 4:00 p.m. on these days.
Thursdays in June & July, 2:00 – 3:00 pm. Learn & Play Chess. Age 7 to Adult. Bring a board if you have one.
Saturday, June 3, 2:30 pm. Summer Reading Kickoff Sign your kids and teens up for summer reading programs and enjoy a magic show by Ken Scott.
Monday, June 12, 3:00 – 7:00 pm. Red Cross Blood Drive. For more information or to make an appointment, call 1-800-733-2767 or visit http://redcrossblood.org. Sponsor Code: Fayetteo.
Wednesday, June 14, 2:00 – 4:00 pm. I Am – Getting to Know ME: A Creative Journaling Workshop for Teens. Explore fresh ideas for capturing your world in writing through self-reflection - Discover journaling forms and styles that provide clarity and bring you to resolution - Tap into opportunities for transforming difficult life transitions into personal growth. Instructor: Pamela Byrd, Life Coach and Journaling Practitioner.
Monday, June 19, 11:00 am – 2:00 pm. NASA Link Live. Join us for a history-making moment when students (grades K5-12th) ask questions to astronaut Jack "2fish" Fischer during a LIVE broadcast from the International Space Station. Contact the library at (770) 305-5342 to learn how your student can be selected to ask a question. Family Fun-filled day planned with several activities for all ages including: Space Station Simulator from Fernbank - STEM activity booths - Science & technology demonstrations - and much more. Check our Facebook page for the most recent updates! Time of actual live broadcast to be determined closer to date of event. Complimentary refreshments provided by Niagara Bottling Company. Questions? Email Gina Martin, Public Services Librarian at gimartin@fayettecountyga.gov.
Tuesday, June 27, 2:00 – 4:00 pm. Teen Summer Book Club – Talking about "The Higher Institute of Villainous Education (H.I.V.E.)" by Mark Walden. Otto Malpense may only be thirteen years old, but so far he has managed to run the orphanage where he lives, and he has come up with a plan clever enough to trick the most powerful man in the country. He is the perfect candidate to become the world's next supervillain. Check out your copy from the library.
Saturday, June 24, 10:00 – 11:30 am. Credit Scores and Report Workshop. Learn: Why having "good credit" is important – How credit scores are computed – How to improve a low credit score – How to obtain a credit report. Presented by Yvette Best.
Thursday, June 29, 6:30 – 8:00 pm. Investment Club Fair. Looking for an investment club to join in the area? Come find your fit at the library. Meet up with area clubs seeking new members and learn about their strategies for stock selection, meeting schedules, and monthly dues.
Teachers Who Inspire Us – a free film series for adults. Fridays at 12:30 pm in June and July. See flyer for full schedule with movie descriptions.
Friday, June 2 at 12:30 pm
Akeelah and the Bee
A young girl (Keke Palmer) from South Los Angeles tries to make it to the National Spelling Bee, with coaching from a renowned English professor (Laurence Fishburne). (2006 - Rated PG - 112 min)

Friday, June 9 at 12:30 pm
Stand and Deliver
Edward James Olmos plays Jaime Escalante, a real-life inner-city high school teacher who successfully inspired a class full of dead-end track, dropout-prone students to excel at calculus. (1988 - Rated PG - 105 min)

Friday, June 16 at 12:30 pm
Goodbye, Mr. Chips
In this musical remake, Peter O'Toole stars as the coldhearted, despised Latin teacher at an English boys' school whose life and teaching methods are transformed when he meets and marries an exuberant showgirl (Petula Clark). (1969 - Rated G - 151 min)

Friday, June 23 at 12:30 pm
Dead Poets Society
English teacher John Keating (Robin Williams) inspires his students at a boys' boarding school in the 1950s to look at poetry from an unorthodox perspective of authentic knowledge and feelings. (1989 - Rated PG - 128 min)

Friday, June 30 at 12:30 pm
Freedom Writers
A true story about a teacher (Hilary Swank) in a racially divided school who gives her students what they've always needed, a voice. She gives them the assignment to keep journals about their own lives, a project they can all bite into with relish, eventually helping them to bond together and push racial rivalries aside. (2007 - Rated PG-13 - 123 min)
Monday Morning Mystery: A Book Group for Adults. Second Monday of the month, 11 a.m. For more information, contact Sarah Trowbridge at saraht@fayettecountyga.gov or 770-305-5343, or Jessica Kuhr at jkuhr@fayttecountyga.gov or 770-305-5327.
June 12
Compelling Evidence
by Steve Martini

Sharp defense attorney Paul Madriani was on the rise with the firm of Potter, Skarpellos — until a short-lived affair with Potter's wife cost him his job. Now, Potter has turned up dead, and what looked like suicide at first is soon determined to be murder. Potter's wife Talia is accused, and she turns to Paul, her former lover, to defend her in the face of the evidence mounting up against her. But Paul finds himself uncovering secrets that may end his career — and his life. Book One in the Paul Madriani series.

July 10
Murder and Mendelssohn
by Kerry Greenwood

In 1920s Australia, Detective Inspector Jack Robinson once again relies on the sophisticated sensibilities of that unsinkable flapper Phryne Fisher to shed some light on a case. This time it's the murder of choir conductor Hugh Tregennis. None of the singers seem terribly sorry for his loss. At the same time, Phryne, who spied for the British during WWI, attempts to thwart an attempt on the life of former code breaker Rupert Sheffield. Book 20 of the Phryne Fisher Mysteries.

August 14
Darktown
by Thomas Mullen

It's 1948, and Atlanta has eight African American police officers — but the new cops have limited privileges (no driving a police car, no entering police headquarters, no policing white parts of town, etc.) and face hostility from their peers as well as distrust from their community. One night while walking their beat, rookies Lucius Boggs and Tommy Smith see a white man driving a car erratically with a young African American woman inside. When the woman is found dead, the men investigate, even though it could end their careers and maybe their lives. SPECIAL EVENT: Meet the Author! Thomas Mullen will attend our August meeting to talk about Darktown (coming out in paperback in June) and answer our questions. If you bring your own copy of the book, Thomas will be glad to sign it for you. Don't miss this fun opportunity to interact with the writer!
Thursday Night Book Group: Third Thursday of the month, 7 p.m. New members are always welcome! Book discussion led and moderated by a librarian. Light refreshments provided compliments of the Friends of the Fayette County Public Library. Please sign up at the desk or contact Sarah Trowbridge at 770-305-5343, or saraht@fayettecountyga.gov .
June 15
Clay's Quilt
by Silas House

When he was four years old, Clay Sizemore was stuck with his mother in a blizzard on a Kentucky mountain road, and she was killed. Raised by loving kinfolk, Clay as an adult tries to piece together his mother's life, aided by the memories of family and friends, a long-lost letter, and a final gift from his great-uncle, who makes quilts. Joining Clay in his quest to find his roots is Alma, who wins his heart with the music she plays on her fiddle, but who brings a past that causes pain.

July 20
Turn Right at Machu Picchu
by Mark Adams

An editor of adventure and travel magazines — who has never actually done anything adventurous — sets out to retrace 1911 explorer Hiram Bingham's perilous path to Machu Picchu, the mysterious ancient city high in the Andes. Along the way he finds a still-undiscovered country populated with brilliant and eccentric characters, as well as an answer to the question that has nagged scientists for 100 years: Just what was Machu Picchu?
The Poet Tree: Poetry Circle and Workshop: the third Monday of every month, 7-8:30 p.m. A monthly poetry-reading and writing group for adults and high school students. Facilitated by local poet Sikha Karmakar. Open to all poets, aspiring poets, and poetry lovers, high school age and up. Read, share and discuss the work of your favorite published poets. Explore the elements and devices of all kinds of poetry. Write and share new writing in a supportive atmosphere. For more information, contact Sarah Trowbridge, Public Services Librarian: saraht@fayettecountyga.gov. Hosted by the Fayette County Public Library and the Friends of the Fayette County Public Library.
Speak Up! What Kinds of Adult Programs and Events Would You Like to See at Your Library? If you have ideas for things to do, see and learn at your library, don't keep them to yourself…please let us hear from you. Drop a note in our suggestion box at the circulation desk, or email Sarah Trowbridge, Public Services Librarian: saraht@fayettecountyga.gov
Baby Dayzzz: Parenting and Newborn monthly informational group meets on the second Tuesday of each month at 10 a.m. Babies up to six months old are welcome. This group offers support and answers to all your newborn questions during the first month. An educational speaker will present a new topic each month. Sponsored by Piedmont Fayette Hospital and Fayette County Public Library.
*

Users must have Adobe Acrobat Reader® installed on their computer to view or print this file.This is a free download available from the Adobe website.
Can't find time to read? Join the Library's Online Book Clubs and start receiving chapters from popular books in your daily email. Every day, Monday through Friday, we'll send you a portion of a book that takes only five minutes to read. During the week, you'll have a chance to read 2 or 3 chapters, enough to know if it's a book you want to check out from the library and finish. You can read a wide variety of books including fiction, nonfiction, romance, business, teen and mystery books. Read at home, at work, or at school. The Online Book Clubs are a free service of the library. Click on the image below and start making time for reading again.

Questions? Email jkuhr@fayettecountyga.gov
Want to know what's new at your library? Check out our New Arrivals and Popular Picks and also find lists of award-winning titles for adults and children. Click on the image below for Select Reads:

Questions? Email : jkuhr@fayettecountyga.gov
Library Newsletter Sign Up:
Sign up now for your favorite Library Newsletters.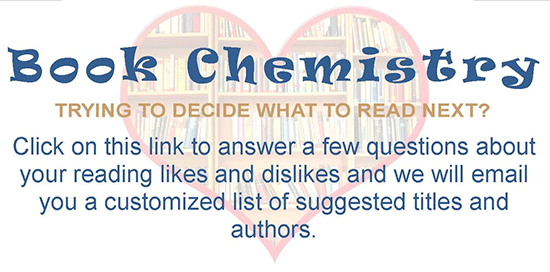 Georgians may now register to vote online:
Contact:
Christeen Snell, Library Director
csnell@fayettecountyga.gov
770.461.8841 Ext. 5333
Christy Dyson, Public Services Librarian
cdyson@fayettecountyga.gov
770.461.8841, Ext. 5345
Jessica Kuhr, Public Services Librarian
jkuhr@fayettecountyga.gov
770.461.8841, ex. 5327
Sarah Trowbridge, Public Services Librarian
saraht@fayettecountyga.gov
770.461.8841 Ext. 5343
Gina Martin, Public Services Librarian
gimartin@fayettecountyga.gov
770.461.8841, ex. 5342
Joy Vallandingham, Children's Librarian
jvallandingham@fayettecountyga.gov
770.461.8841 Ext. 5351
The Fayette County Public Library:
provides free access to information, Internet and word processing.
offers outstanding research service.
contains over 139,000 volumes of books, audio CD's, DVD's, newspapers and magazines.
has access to collections of over 280 Georgia libraries in the PINES state network.
Outstanding programming for all ages, includes:
Story times with well-researched, age-appropriate activities for children from birth through 5 years.
Educational Learning Lab for students in grades K-8.
English as a Second Language (ESL) computerized, self-paced courses.
Free concerts and other cultural programs.
Free adult computerized tutorial classes for Microsoft Windows, Word, Excel, Access and PowerPoint. A teacher is present to assist students with these tutorials.
The library's goals are to serve as a role model of excellence in customer service and information delivery for all patrons; and to be utilized as the County's Info Source and as a center for cultural arts for Fayette County.
The Fayette County Public Library is an affiliate of the Flint River Regional Library System. Our mission is to provide: current, high-interest materials and programs; materials and programs for lifelong learning; information-seeking skills training and assistance; awareness of cultural diversity and answers to questions. The library respects the right of every individual to access all library materials freely.