Electronic Resources
Library resources you can use at home.

ReferenceUSA is a powerful online reference and research tool providing library cardholders instant, real-time access to accurate, in-depth information on 24 million U.S. businesses and 235 million U.S. residents. ReferenceUSA makes it faster and easier to find new business opportunities, research executives and companies, find news articles, conduct job searches, research papers, locate addresses and phone numbers, conduct market research and much more.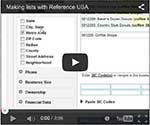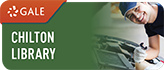 Chilton Library is a 24-hour on-call "mechanic" which provides quick online access to repair, maintenance and service information on the most popular cars, trucks, vans and SUVs on the road today. Ford, Chrysler, GM, Honda, Toyota and numerous other makes are well-represented. With more than 50 years of information on actual auto tear-downs provided in step-by-step procedures, work on the engine, chassis, electrical, drive train, suspension, and more is made easier for mechanics of any experience. Photos, illustrations and repair procedures help to simplify even the most arduous tasks.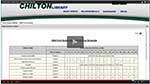 Upcoming Events:
All library events are free and open to the public. For more information, call 770-461-8841.
The Mobile Career Lab is coming. Get free assistance with your job search from 1:30 p.m. to 4 p.m. on these days*.
Books to Movies A to Z: a free film series for adults - Watch for (almost) a whole alphabet's worth of free movies based on books throughout 2016.
Friday, October 7
12:30 p.m.
Snow Falling on Cedars

In 1950, just off the shores of San Piedro Island in Washington, a Japanese-American man named Kazuo Miyamoto stands accused of murder after his close friend Carl Heine is found drowned in icy waters. Reporter Ishmael Chambers (Ethan Hawke) struggles to cover the trial objectively, since his  first love, a Japanese-American girl named Hatsue (Youki Kudoh), later married the accused man. When Ishmael comes upon information that could alter the verdict of the trial if presented or change his own life if suppressed, his private trial becomes as momentous as the public one. Based on the 1994 novel by David Guterson. (1999 - Rated PG-13 - 128 min)

Friday, October 21
12:30 p.m.
The Time Machine

An idealistic young Victorian-era scientist (Rod Taylor) invents a device that allows him to travel in time. Hurtling forward through the decades in search of utopia, George instead encounters the increasingly horrific events of the 20th century. When a nuclear blast in 1966 seals him and his conveyance into a London cellar, by the time he emerges, it is the year 802,701. The world he finds in this far-distant era seems idyllic at first, but the more he learns, the more disturbed George becomes. Based on the 1895 novel by H. G. Wells. (1960 - Rated G - 103 min)
Monday Morning Mystery: A Book Group for Adults. Second Monday of the month, 11 a.m. For more information, contact Sarah Trowbridge at saraht@fayettecountyga.gov or 770-305-5343, or Jessica Kuhr at jkuhr@fayttecountyga.gov or 770-305-5327.
October 10 – 11:00 a.m.
Tag Man 
by Archer Mayor

In Brattleboro, Vermont, rich people are waking up to find Post-it notes stuck to their bedside tables reading, "You're it." The Press loves the story and dubs the burglar the Tag Man. But who is he? And what's he actually doing? In fact, he's quickly running for his life, for what he discovers in one of these houses appears to be proof of a heinous string of murders. But is it? Joe Gunther leads his VBI team to untangle the many conflicting pieces of evidence, while the burglar himself struggles for survival in the no-man's-land between the police and the villains. Book 22 in the Joe Gunther series.

November 14
The Daughter of Time
by Josephine Tey

Inspector Alan Grant of Scotland Yard is laid up in the hospital. To alleviate his boredom, he enlists his friends to research reference books and primary source documents so that he can puzzle out the 450-year-old mystery of whether King Richard III of England really murdered his nephews, the Princes in the Tower.
Thursday Night Book Group: Third Thursday of the month, 7 p.m. New members are always welcome! Book discussion led and moderated by a librarian. Light refreshments provided compliments of the Friends of the Fayette County Public Library. Please sign up at the desk or contact Sarah Trowbridge at 770-305-5343, or saraht@fayettecountyga.gov .
October 20 - 7:00 p.m.
Pioneer Girl: The Annotated Autobiography
by Laura Ingalls Wilder

From 2014, here is a detailed annotated version of Wilder's previously unpublished autobiography, written between 1929 and 1930 and intended for adults, which served as the basis for the popular and enduring "Little House" books for children. A successful columnist and editor, Wilder chronicled 16 years of the Ingalls family's moves through Kansas, Missouri, Wisconsin, Minnesota, Iowa, and the Dakota Territory in the late 19th century, offering vivid descriptions of the land and people as well as the ups and downs of frontier life.

November 17
The Princess Bride
by William Goldman

Westley, a farm boy, goes off to seek his fortune shortly after declaring his love for Buttercup, the most beautiful woman in the world, but their relationship is put to the test when his ship is captured by pirates and she is summoned to become the bride of the prince. You've seen and loved the movie adaptation, but word on the street is that reading the original is a whole different – deeper, darker and richer – experience.
The Poet Tree: Poetry Circle and Workshop: the third Monday of every month, 7-8:30 p.m. A monthly poetry-reading and writing group for adults and high school students. Facilitated by local poet Sara DeLuca. Open to all poets, aspiring poets, and poetry lovers, high school age and up. Read, share and discuss the work of your favorite published poets. Explore the elements and devices of all kinds of poetry. Write and share new writing in a supportive atmosphere. For more information, contact Sarah Trowbridge, Public Services Librarian: saraht@fayettecountyga.gov. Hosted by the Fayette County Public Library and the Friends of the Fayette County Public Library.
Speak Up! What Kinds of Adult Programs and Events Would You Like to See at Your Library? If you have ideas for things to do, see and learn at your library, don't keep them to yourself…please let us hear from you. Drop a note in our suggestion box at the circulation desk, or email Sarah Trowbridge, Public Services Librarian: saraht@fayettecountyga.gov
Baby Dayzzz: Parenting and Newborn monthly informational group meets on the second Tuesday of each month at 10 a.m. Babies up to six months old are welcome. This group offers support and answers to all your newborn questions during the first month. An educational speaker will present a new topic each month. Sponsored by Piedmont Fayette Hospital and Fayette County Public Library.
*

Users must have Adobe Acrobat Reader® installed on their computer to view or print this file.This is a free download available from the Adobe website.
Can't find time to read? Join the Library's Online Book Clubs and start receiving chapters from popular books in your daily email. Every day, Monday through Friday, we'll send you a portion of a book that takes only five minutes to read. During the week, you'll have a chance to read 2 or 3 chapters, enough to know if it's a book you want to check out from the library and finish. You can read a wide variety of books including fiction, nonfiction, romance, business, teen and mystery books. Read at home, at work, or at school. The Online Book Clubs are a free service of the library. Click on the image below and start making time for reading again.

Questions? Email jkuhr@fayettecountyga.gov
Want to know what's new at your library? Check out our New Arrivals and Popular Picks and also find lists of award-winning titles for adults and children. Click on the image below for Book News: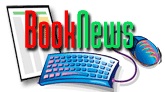 Questions? Email : jkuhr@fayettecountyga.gov
Library Newsletter Sign Up:
Sign up now for your favorite Library Newsletters.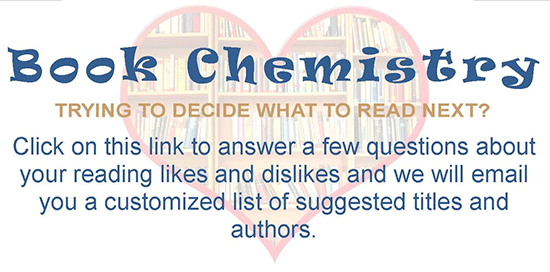 Georgians may now register to vote online:
Contact:
Christeen Snell, Library Director
csnell@fayettecountyga.gov
770.461.8841 Ext. 5333
Christy Dyson, Public Services Librarian
cdyson@fayettecountyga.gov
770.461.8841, Ext. 5345
Jessica Kuhr, Public Services Librarian
jkuhr@fayettecountyga.gov
770.461.8841, ex. 5327
Sarah Trowbridge, Public Services Librarian
saraht@fayettecountyga.gov
770.461.8841 Ext. 5343
Gina Martin, Public Services Librarian
gimartin@fayettecountyga.gov
770.461.8841, ex. 5342
Joy Vallandingham, Children's Librarian
jvallandingham@fayettecountyga.gov
770.461.8841 Ext. 5351
The Fayette County Public Library:
provides free access to information, Internet and word processing.
offers outstanding research service.
contains over 139,000 volumes of books, audio CD's, DVD's, newspapers and magazines.
has access to collections of over 280 Georgia libraries in the PINES state network.
Outstanding programming for all ages, includes:
Story times with well-researched, age-appropriate activities for children from birth through 5 years.
Educational Learning Lab for students in grades K-8.
English as a Second Language (ESL) computerized, self-paced courses.
Free concerts and other cultural programs.
Free adult computerized tutorial classes for Microsoft Windows, Word, Excel, Access and PowerPoint. A teacher is present to assist students with these tutorials.
The library's goals are to serve as a role model of excellence in customer service and information delivery for all patrons; and to be utilized as the County's Info Source and as a center for cultural arts for Fayette County.
The Fayette County Public Library is an affiliate of the Flint River Regional Library System. Our mission is to provide: current, high-interest materials and programs; materials and programs for lifelong learning; information-seeking skills training and assistance; awareness of cultural diversity and answers to questions. The library respects the right of every individual to access all library materials freely.