Electronic Resources
Library resources you can use at home.

ReferenceUSA is a powerful online reference and research tool providing library cardholders instant, real-time access to accurate, in-depth information on 24 million U.S. businesses and 235 million U.S. residents. ReferenceUSA makes it faster and easier to find new business opportunities, research executives and companies, find news articles, conduct job searches, research papers, locate addresses and phone numbers, conduct market research and much more.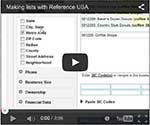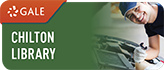 Chilton Library is a 24-hour on-call "mechanic" which provides quick online access to repair, maintenance and service information on the most popular cars, trucks, vans and SUVs on the road today. Ford, Chrysler, GM, Honda, Toyota and numerous other makes are well-represented. With more than 50 years of information on actual auto tear-downs provided in step-by-step procedures, work on the engine, chassis, electrical, drive train, suspension, and more is made easier for mechanics of any experience. Photos, illustrations and repair procedures help to simplify even the most arduous tasks.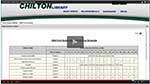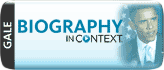 Biography in Context is built on a foundation of more than 700,000 biographies of more than 500,000 people gathered from more than 170 award-winning Gale reference sources. It delivers up-to-date, authoritative reference content integrated with the most in-demand multimedia resources: video, audio, podcasts, and more.

Did you know . . . ?
Did you know you can download audiobooks and ebooks from home? Learn a new language from Mango Languages? Access dozens of read-a-long storybooks with your child? Take a mock-ACT exam through Learning Express Library?
Do you need a little help learning how to go about it?
Welcome to Fayette County Library Academy! We have free online tutorials available to help you access our many resources. Click on one below to start learning now!
Upcoming Events:
All library events are free and open to the public. For more information, call 770-461-8841.
The Mobile Career Lab is coming.
Get free assistance with your job search from 1:30 to 4:00 p.m. on these days.
September 26 – October 24. Tuesday evenings, 6:30-8:00 p.m. Southern Literature — a free five-week short course for adults. Taught by Stephen Bain. CLASS IS FULL. Students can access the syllabus here: Southern Literature Fall 2017 Course Syllabus
Film Series: FrightDay Matinees. Classic Horror Movies, every Friday in October at 12:30 p.m. FrightDay Matinees Film Series Flyer.
Friday, October 6 - The Ghost Ship. When a ship captain (Richard Dix) shows signs of mental breakdown, a young sailor (Russell Wade) tries to warn the crew before all their lives are endangered. (1943 - Not rated - 69 min)

Friday, October 13 - The Picture of Dorian Gray. A vain Victorian man (Hurd Hatfield) magically remains youthful, while his heart and soul decay in this adaptation of the Oscar Wilde novel. (1945 - Not rated - 110 min)

Friday, October 20 - The Bad Seed. A housewife (Nancy Kelly) suspects that her seemingly perfect eight-year-old daughter (Patty McCormack) is a heartless killer. (1956 - Not rated - 127 min)

Friday, October 27 - What Ever Happened to Baby Jane? A has-been child actor (Bette Davis) torments her disabled sister (Joan Crawford), while scheming to resurrect her own career when she was known as the talented "Baby Jane." (1962 - Not rated - 132 min)
Monday, October 9, 3:00-7:00 p.m. Red Cross Blood Drive. — For more information or to make an appointment, call 1-800-733-2767 or visit http://redcrossblood.org. Sponsor Code: Fayetteo.
Thursday, October 12, 11:00 a.m.-12:30 p.m. Family Tree Research Workshop. Learn tips, tricks, and skills for your genealogy search using Ancestry.com Library Edition for FREE at the library. Presented by Wendell Butler.
Saturday, October 14, 1:00-3:00 p.m. Publish Your Own Book. Writing a book? Wondering about how to get it published? Learn all about the do's and don'ts of independent publishing from successful local author Milton Davis.
Friday, October 20, 10:00-11:00 a.m. Hot Off the Press. A new community forum discussing topics and issues impacting Fayette County and surrounding areas. Special Guest Moderator for this month is Rose Scott, host of the WABE radio show "Closer Look."
Monday Morning Mystery: A Book Group for Adults. Second Monday of the month, 11 a.m. For more information, contact Sarah Trowbridge at saraht@fayettecountyga.gov or 770-305-5343, or Jessica Kuhr at jkuhr@fayttecountyga.gov or 770-305-5327.
October 9
A Purple Place for Dying
by John D. MacDonald

Travis McGee is a self-described Florida beach bum who won his houseboat in a card game. He's also an adventurer, a philosopher, and a "salvage consultant" who's wary of credit cards, retirement benefits, political parties, mortgages, and television. He only works when his cash runs out, and his rule is simple: He'll help you find whatever was taken from you, as long as he can keep half. This time, McGee is summoned to Arizona by beautiful Mona Yeoman, who needs his help recovering the money that her good-for-nothing, soon-to-be-ex-husband stole from her. It turns out she's not long for this world — but even though his employer dies, Travis McGee isn't giving up. (Book Three, Travis McGee series.)

November 13
Rage Against the Dying
By Becky Masterman

Brigid Quinn is a retired FBI agent who spent her career undercover, working on sexual predator cases, and trained her protégé, Jessica, to follow in her footsteps. Jessica went missing while working on a serial-killer case, and Brigid never recovered from the loss. Several years later she learns that there has been an arrest in the case, but the new agent working it, Laura Coleman, thinks the confession is false. When Coleman disappears and the bureau doesn't seem to notice, Brigid finds herself in the thick of things once again. (Book One, Brigid Quinn series.)
Thursday Night Book Group: Third Thursday of the month, 7 p.m. New members are always welcome! Book discussion led and moderated by a librarian. Light refreshments provided compliments of the Friends of the Fayette County Public Library. Please sign up at the desk or contact Sarah Trowbridge at 770-305-5343, or saraht@fayettecountyga.gov .
October 19
To Dance with the White Dog
by Terry Kay

This is the story of elderly Sam Peek, who is still mourning the death of his beloved wife when a mysterious white dog appears, seen only by him. Real animal or phantom visitor, White Dog soothes Sam's grief, brings him closer to his family, and gradually reconciles him with his own mortality.

November 16
In Such Good Company
by Carol Burnett

Comedy legend Carol Burnett tells the hilarious behind-the-scenes story of her iconic weekly variety series, The Carol Burnett Show. Who but Carol Burnett herself has the timing, talent, and wit to pull back the curtain on the Emmy-Award winning show that made television history for 11 glorious seasons? Delving into little-known stories of the guests, sketches and antics that made the show legendary, as well as some favorite tales too good not to relive again, Carol lays it all out for us, from the show's original conception to its evolution into one of the most beloved primetime programs of its generation.
The Poet Tree: Poetry Circle and Workshop: the third Monday of every month, 7-8:30 p.m. A monthly poetry-reading and writing group for adults and high school students. Facilitated by local poet Sikha Karmakar. Open to all poets, aspiring poets, and poetry lovers, high school age and up. Read, share and discuss the work of your favorite published poets. Explore the elements and devices of all kinds of poetry. Write and share new writing in a supportive atmosphere. For more information, contact Sarah Trowbridge, Public Services Librarian: saraht@fayettecountyga.gov. Hosted by the Fayette County Public Library and the Friends of the Fayette County Public Library.
Speak Up! What Kinds of Adult Programs and Events Would You Like to See at Your Library? If you have ideas for things to do, see and learn at your library, don't keep them to yourself…please let us hear from you. Drop a note in our suggestion box at the circulation desk, or email Sarah Trowbridge, Public Services Librarian: saraht@fayettecountyga.gov
Baby Dayzzz: Parenting and Newborn monthly informational group meets on the second Tuesday of each month at 10 a.m. Babies up to six months old are welcome. This group offers support and answers to all your newborn questions during the first month. An educational speaker will present a new topic each month. Sponsored by Piedmont Fayette Hospital and Fayette County Public Library.
*

Users must have Adobe Acrobat Reader® installed on their computer to view or print this file.This is a free download available from the Adobe website.
Can't find time to read? Join the Library's Online Book Clubs and start receiving chapters from popular books in your daily email. Every day, Monday through Friday, we'll send you a portion of a book that takes only five minutes to read. During the week, you'll have a chance to read 2 or 3 chapters, enough to know if it's a book you want to check out from the library and finish. You can read a wide variety of books including fiction, nonfiction, romance, business, teen and mystery books. Read at home, at work, or at school. The Online Book Clubs are a free service of the library. Click on the image below and start making time for reading again.

Questions? Email jkuhr@fayettecountyga.gov
Want to know what's new at your library? Check out our New Arrivals and Popular Picks and also find lists of award-winning titles for adults and children. Click on the image below for Select Reads:

Questions? Email : jkuhr@fayettecountyga.gov
Library Newsletter Sign Up:
Sign up now for your favorite Library Newsletters.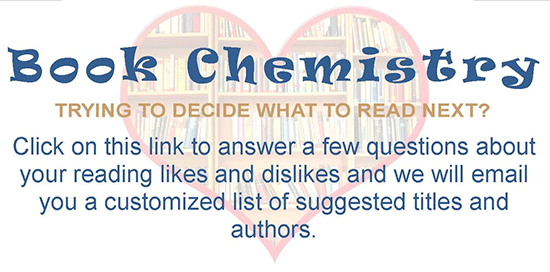 Georgians may now register to vote online:
Contact:
Christeen Snell, Library Director
csnell@fayettecountyga.gov
770.461.8841 Ext. 5333
Gloria Thomas, Public Services Librarian
gthomas@fayettecountyga.gov
770.461.8841, Ext. 5345
Jessica Kuhr, Public Services Librarian
jkuhr@fayettecountyga.gov
770.461.8841, ex. 5327
Sarah Trowbridge, Public Services Librarian
saraht@fayettecountyga.gov
770.461.8841 Ext. 5343
Gina Martin, Public Services Librarian
gimartin@fayettecountyga.gov
770.461.8841, ex. 5342
Joy Vallandingham, Children's Librarian
jvallandingham@fayettecountyga.gov
770.461.8841 Ext. 5351
The Fayette County Public Library:
provides free access to information, Internet and word processing.
offers outstanding research service.
contains over 139,000 volumes of books, audio CD's, DVD's, newspapers and magazines.
has access to collections of over 280 Georgia libraries in the PINES state network.
Outstanding programming for all ages, includes:
Story times with well-researched, age-appropriate activities for children from birth through 5 years.
Educational Learning Lab for students in grades K-8.
English as a Second Language (ESL) computerized, self-paced courses.
Free concerts and other cultural programs.
Free adult computerized tutorial classes for Microsoft Windows, Word, Excel, Access and PowerPoint. A teacher is present to assist students with these tutorials.
The library's goals are to serve as a role model of excellence in customer service and information delivery for all patrons; and to be utilized as the County's Info Source and as a center for cultural arts for Fayette County.
The Fayette County Public Library is an affiliate of the Flint River Regional Library System. Our mission is to provide: current, high-interest materials and programs; materials and programs for lifelong learning; information-seeking skills training and assistance; awareness of cultural diversity and answers to questions. The library respects the right of every individual to access all library materials freely.