Electronic Resources
Library resources you can use at home.

ReferenceUSA is a powerful online reference and research tool providing library cardholders instant, real-time access to accurate, in-depth information on 24 million U.S. businesses and 235 million U.S. residents. ReferenceUSA makes it faster and easier to find new business opportunities, research executives and companies, find news articles, conduct job searches, research papers, locate addresses and phone numbers, conduct market research and much more.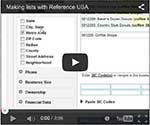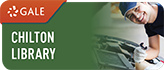 Chilton Library is a 24-hour on-call "mechanic" which provides quick online access to repair, maintenance and service information on the most popular cars, trucks, vans and SUVs on the road today. Ford, Chrysler, GM, Honda, Toyota and numerous other makes are well-represented. With more than 50 years of information on actual auto tear-downs provided in step-by-step procedures, work on the engine, chassis, electrical, drive train, suspension, and more is made easier for mechanics of any experience. Photos, illustrations and repair procedures help to simplify even the most arduous tasks.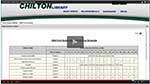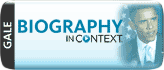 Biography in Context is built on a foundation of more than 700,000 biographies of more than 500,000 people gathered from more than 170 award-winning Gale reference sources. It delivers up-to-date, authoritative reference content integrated with the most in-demand multimedia resources: video, audio, podcasts, and more.

Did you know . . . ?
Did you know you can download audiobooks and ebooks from home? Learn a new language from Mango Languages? Access dozens of read-a-long storybooks with your child? Take a mock-ACT exam through Learning Express Library?
Do you need a little help learning how to go about it?
Welcome to Fayette County Library Academy! We have free online tutorials available to help you access our many resources. Click on one below to start learning now!
Upcoming Events:
All library events are free and open to the public. For more information, call 770-461-8841.
The Mobile Career Lab is coming.
Get free assistance with your job search from 1:30 to 4:00 p.m. on these days.
Fayette on the Page: One Book, One Community — Featuring "The Color Purple" by Alice Walker

Flyer listing all Fayette on the Page 2017 events
Fayette on the Page 2017 film series flyer
KICKOFF PARTY – "Jukin' at the Joint": Saturday, August 5, 5:00-700 p.m. — Torchy, toe-tapping tunes with the Jennifer Perry Combo in the meeting room. Country-style sandwiches and snacks on the patio.
BOOK DISCUSSION: Thursday, August 17, 7:00-8:00 p.m. — Chat with other readers about "The Color Purple" in a relaxed and friendly atmosphere.
FILM SCREENING: Saturday, August 19, 12:30 p.m. — "The Color Purple" starring Whoopi Goldberg, Danny Glover and Oprah Winfrey.
FILM SCREENING: Thursday, August 24, 6:30 p.m. — "Alice Walker: Beauty in Truth" – A documentary about the author.
GRAND FINALE: Tuesday, September 19, 7:00-8:00 p.m. — Scenes & Songs from "The Color Purple: The Musical." A live performance of selections from the Broadway smash hit, just before it comes to Atlanta in October.

Friday, August 11, 11:00 a.m.-12:00 noon. - History of the U.S. Secret Service and Investigative Procedures. — Special Agent B. Alan Reeves, a member of the U.S. Secret Service, will speak to citizens about protection, investigations and the history of this prestigious agency.
Monday, August 14, 3:00-7:00 p.m. - Red Cross Blood Drive. — For more information or to make an appointment, call 1-800-733-2767 or visit http://redcrossblood.org. Sponsor Code: Fayetteo.
Monday Morning Mystery: A Book Group for Adults. Second Monday of the month, 11 a.m. For more information, contact Sarah Trowbridge at saraht@fayettecountyga.gov or 770-305-5343, or Jessica Kuhr at jkuhr@fayttecountyga.gov or 770-305-5327.
August 14
Darktown
by Thomas Mullen

It's 1948, and Atlanta has eight African American police officers — but the new cops have limited privileges (no driving a police car, no entering police headquarters, no policing white parts of town, etc.) and face hostility from their peers as well as distrust from their community. One night while walking their beat, rookies Lucius Boggs and Tommy Smith see a white man driving a car erratically with a young African American woman inside. When the woman is found dead, the men investigate, even though it could end their careers and maybe their lives. SPECIAL EVENT: Meet the Author! Thomas Mullen will attend our August meeting to talk about Darktown (coming out in paperback in June) and answer our questions. If you bring your own copy of the book, Thomas will be glad to sign it for you. Don't miss this fun opportunity to interact with the writer!

September 11
The Life We Bury
by Allen Eskens

For an English assignment, college freshman Joe Talbert must compose a brief biography of a stranger. He visits a nursing home looking for someone to interview, and finds Carl Iverson, now dying of cancer after spending 30 years in prison for rape and murder. Not quite what Joe had in mind, but he accepts the challenge and, drawn into Carl's story, soon sets out to prove the man's innocence. Meanwhile, Joe is distracted by his autistic younger brother Jeremy, left at home with their irresponsible alcoholic mother. Between an increasingly dangerous investigation and Jeremy's dicey situation, is Joe about to sacrifice the education he fought so hard to obtain ... or might he end up sacrificing everything?
Thursday Night Book Group: Third Thursday of the month, 7 p.m. New members are always welcome! Book discussion led and moderated by a librarian. Light refreshments provided compliments of the Friends of the Fayette County Public Library. Please sign up at the desk or contact Sarah Trowbridge at 770-305-5343, or saraht@fayettecountyga.gov .
August 17
The Color Purple
by Alice Walker
One Book, One Community 2017 Selection - 10 Years of Fayette on the Page

A tale of hope in the face of desperation, love in spite of brutality and isolation, and the power to seize life out of soul-crushing circumstances, this modern classic tells the story of sisters Celie and Nettie — one a child wife in the Jim Crow South, the other a missionary in Africa — and the unbreakable bond that sustains them across time, distance, and silence. The prize-winning 1982 novel unfolds in the form of letters, and sparkles with the unforgettable voices of women who refuse to let their spirits be destroyed.

September 14
Having Our Say: The Delany Sisters' First 100 Years
by Sarah and A. Elizabeth Delany

In a memoir that's as much a historical record as a testimony to two extraordinary women, the Delany sisters recall their remarkable lives, spanning more than a century of the African-American experience. Daughters of the nation's first black Episcopal bishop, Sadie and Bessie Delany were born in 1889 and 1891 respectively. When this book was published in 1993, they were a living record of the seismic changes that have affected black America since Emancipation.
PLEASE NOTE: This month's meeting is scheduled for the 2nd Thursday!
The Poet Tree: Poetry Circle and Workshop: the third Monday of every month, 7-8:30 p.m. A monthly poetry-reading and writing group for adults and high school students. Facilitated by local poet Sikha Karmakar. Open to all poets, aspiring poets, and poetry lovers, high school age and up. Read, share and discuss the work of your favorite published poets. Explore the elements and devices of all kinds of poetry. Write and share new writing in a supportive atmosphere. For more information, contact Sarah Trowbridge, Public Services Librarian: saraht@fayettecountyga.gov. Hosted by the Fayette County Public Library and the Friends of the Fayette County Public Library.
Speak Up! What Kinds of Adult Programs and Events Would You Like to See at Your Library? If you have ideas for things to do, see and learn at your library, don't keep them to yourself…please let us hear from you. Drop a note in our suggestion box at the circulation desk, or email Sarah Trowbridge, Public Services Librarian: saraht@fayettecountyga.gov
Baby Dayzzz: Parenting and Newborn monthly informational group meets on the second Tuesday of each month at 10 a.m. Babies up to six months old are welcome. This group offers support and answers to all your newborn questions during the first month. An educational speaker will present a new topic each month. Sponsored by Piedmont Fayette Hospital and Fayette County Public Library.
*

Users must have Adobe Acrobat Reader® installed on their computer to view or print this file.This is a free download available from the Adobe website.
Can't find time to read? Join the Library's Online Book Clubs and start receiving chapters from popular books in your daily email. Every day, Monday through Friday, we'll send you a portion of a book that takes only five minutes to read. During the week, you'll have a chance to read 2 or 3 chapters, enough to know if it's a book you want to check out from the library and finish. You can read a wide variety of books including fiction, nonfiction, romance, business, teen and mystery books. Read at home, at work, or at school. The Online Book Clubs are a free service of the library. Click on the image below and start making time for reading again.

Questions? Email jkuhr@fayettecountyga.gov
Want to know what's new at your library? Check out our New Arrivals and Popular Picks and also find lists of award-winning titles for adults and children. Click on the image below for Select Reads:

Questions? Email : jkuhr@fayettecountyga.gov
Library Newsletter Sign Up:
Sign up now for your favorite Library Newsletters.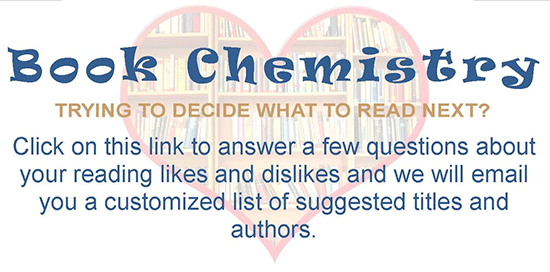 Georgians may now register to vote online:
Contact:
Christeen Snell, Library Director
csnell@fayettecountyga.gov
770.461.8841 Ext. 5333
Christy Dyson, Public Services Librarian
cdyson@fayettecountyga.gov
770.461.8841, Ext. 5345
Jessica Kuhr, Public Services Librarian
jkuhr@fayettecountyga.gov
770.461.8841, ex. 5327
Sarah Trowbridge, Public Services Librarian
saraht@fayettecountyga.gov
770.461.8841 Ext. 5343
Gina Martin, Public Services Librarian
gimartin@fayettecountyga.gov
770.461.8841, ex. 5342
Joy Vallandingham, Children's Librarian
jvallandingham@fayettecountyga.gov
770.461.8841 Ext. 5351
The Fayette County Public Library:
provides free access to information, Internet and word processing.
offers outstanding research service.
contains over 139,000 volumes of books, audio CD's, DVD's, newspapers and magazines.
has access to collections of over 280 Georgia libraries in the PINES state network.
Outstanding programming for all ages, includes:
Story times with well-researched, age-appropriate activities for children from birth through 5 years.
Educational Learning Lab for students in grades K-8.
English as a Second Language (ESL) computerized, self-paced courses.
Free concerts and other cultural programs.
Free adult computerized tutorial classes for Microsoft Windows, Word, Excel, Access and PowerPoint. A teacher is present to assist students with these tutorials.
The library's goals are to serve as a role model of excellence in customer service and information delivery for all patrons; and to be utilized as the County's Info Source and as a center for cultural arts for Fayette County.
The Fayette County Public Library is an affiliate of the Flint River Regional Library System. Our mission is to provide: current, high-interest materials and programs; materials and programs for lifelong learning; information-seeking skills training and assistance; awareness of cultural diversity and answers to questions. The library respects the right of every individual to access all library materials freely.