Electronic Resources
Library resources you can use at home.

ReferenceUSA is a powerful online reference and research tool providing library cardholders instant, real-time access to accurate, in-depth information on 24 million U.S. businesses and 235 million U.S. residents. ReferenceUSA makes it faster and easier to find new business opportunities, research executives and companies, find news articles, conduct job searches, research papers, locate addresses and phone numbers, conduct market research and much more.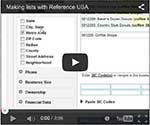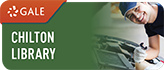 Chilton Library is a 24-hour on-call "mechanic" which provides quick online access to repair, maintenance and service information on the most popular cars, trucks, vans and SUVs on the road today. Ford, Chrysler, GM, Honda, Toyota and numerous other makes are well-represented. With more than 50 years of information on actual auto tear-downs provided in step-by-step procedures, work on the engine, chassis, electrical, drive train, suspension, and more is made easier for mechanics of any experience. Photos, illustrations and repair procedures help to simplify even the most arduous tasks.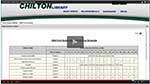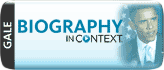 Biography in Context is built on a foundation of more than 700,000 biographies of more than 500,000 people gathered from more than 170 award-winning Gale reference sources. It delivers up-to-date, authoritative reference content integrated with the most in-demand multimedia resources: video, audio, podcasts, and more.

Upcoming Events:
All library events are free and open to the public. For more information, call 770-461-8841.
The Mobile Career Lab is coming.
Get free assistance with your job search from 1:30 to 4:00 p.m. on these days.
Monday, February 13, 3:00 – 7:00 p.m. Red Cross Blood Drive:
For more information or to make an appointment, call 1-800-733-2767 or visit http://redcrossblood.org.
Wednesday, February 15, 6:30 – 8:30 p.m. Budgeting 101.
Joey Martin presents a financial education workshop discussing ways to spend less and save more, so you can invest for your future.
Wednesday, February 22, 6:30 – 8:00 p.m. Free CPR Training.
Learn the life-saving skills of adult hands-only CPR, child/infant CPR (with breaths), using an AED, relief from choking, and more.
Friday, February 24, 7:00 – 9:00 p.m. Blended Heritage Celebration: "Rise Up Singing".
Join us for the 19th annual festival of our shared cultural traditions -- a free evening of music, dance, spoken word, food, and fun.
Tuesday, February 28 – Tuesday, March 28 , weekly, 6:30 – 8:00 p.m. Five Novellas in Five Weeks.
A noncredit literature course for adults, taught by Stephen Bain. Register in advance. Limit 20 students.
A Salute to Sidney Poitier - January-March In honor of the iconic star's upcoming 90th birthday, enjoy a festival of some of his finest films. See film series flyer for full schedule.
Friday, February 3
12:30 p.m.
A Raisin in the Sun
Walter Lee Younger (Sidney Poitier) is struggling with his station in life. Sharing a tiny Chicago apartment with his wife, son, sister and mother, he seems like an imprisoned man. Until, that is, the family gets an unexpected financial windfall. (1961 - Not rated - 127 min)

Friday, February 10
12:30 p.m.
Paris Blues
Two American expatriate jazz musicians (Sidney Poitier and Paul Newman) are thriving in Paris. Then they meet a pair of charming young American tourists (Diahann Carroll and Joanne Woodward), love begins to blossom, and suddenly the future looks uncertain. (1961 - Not rated - 98 min)

Friday, February 17
12:30 p.m.
Lilies of the Field
Free-spirited ex-GI Homer Smith (Sidney Poitier) has some car trouble and stops at a remote farm run by nuns in the desert. Mother Maria (Lilia Skala), believing that Homer has been sent by God to build the nuns a chapel, puts him to work despite his reluctance. Poitier made history here, becoming the first African American to win an Academy Award for Best Actor. (1963 - Not rated - 94 min)
Monday Morning Mystery: A Book Group for Adults. Second Monday of the month, 11 a.m. For more information, contact Sarah Trowbridge at saraht@fayettecountyga.gov or 770-305-5343, or Jessica Kuhr at jkuhr@fayttecountyga.gov or 770-305-5327.
February 13
The Expats
by Chris Pavone

Kate is a young American mom cozily wrapped up in her expat life in tiny Luxembourg—her two young sons and her husband fill her days. What keeps her up at night glued to the Internet is the suspicion that a couple of casual buddies she met on the cocktail circuit are really assassins. It turns out that before she became a stay-at-home mom, Kate worked 15 years at the sort of job in which you learn to spot assassins and the like. Soon her obsession leads her to deeply hidden plots that sneak closer and closer to home and threaten to rip Kate's comfy world to tatters.

March 13
Blind Descent
by Nevada Barr

When Frieda Dierkz is trapped 800 feet beneath the earth's surface by a head injury and a shattered leg, the person she asks authorities above to send after her is her friend, park ranger Anna Pigeon. Along with a couple of underground specialists, Anna undertakes a rescue mission—only to hear from Frieda that her accident was no accident at all. Further mayhem ensues, both below and above ground, and Anna's pulled back on a dreaded return visit to the cave, where she'll find much more than she bargained for. Book Six in the Anna Pigeon series.

April 10
Uniform Justice
by Donna Leon

Commissario Guido Brunetti of Venice, Italy, is called in to investigate when a young cadet at an elite military academy is found hanged, a presumed suicide. Brunettis smells something rotten, however, and is soon following a trail of systematic wrongdoing, scandal, and corruption. Book 12 in the Guido Brunetti series.
Thursday Night Book Group: Third Thursday of the month, 7 p.m. New members are always welcome! Book discussion led and moderated by a librarian. Light refreshments provided compliments of the Friends of the Fayette County Public Library. Please sign up at the desk or contact Sarah Trowbridge at 770-305-5343, or saraht@fayettecountyga.gov .
February 16
The Nightingale
by Kristen Hannah

In the years leading up to World War II, French sisters Viann and Isabelle are driven apart by unhealed childhood wounds and clashing personalities. As Hitler's forces invade, both sisters face challenging choices that will show where their loyalties lie.

March 16
The Other Wes Moore
by Wes Moore

A story about two young African-American men who share the same name and grew up on the same inner-city streets, but wound up in vastly different places. The author, a Rhodes Scholar, former Army officer and White House Fellow, works in investment banking. The other Wes Moore, a drug dealer, is imprisoned for life. Both are in their early 30s. Moore the author wondered how the lives of two youths growing up in the same time (1990s) and place (Baltimore) could take such divergent paths. An absorbing narrative that makes clear the critical roles that choices, family support and luck play in young people's lives.
The Poet Tree: Poetry Circle and Workshop: the third Monday of every month, 7-8:30 p.m. A monthly poetry-reading and writing group for adults and high school students. Facilitated by local poet Sara DeLuca. Open to all poets, aspiring poets, and poetry lovers, high school age and up. Read, share and discuss the work of your favorite published poets. Explore the elements and devices of all kinds of poetry. Write and share new writing in a supportive atmosphere. For more information, contact Sarah Trowbridge, Public Services Librarian: saraht@fayettecountyga.gov. Hosted by the Fayette County Public Library and the Friends of the Fayette County Public Library.
Speak Up! What Kinds of Adult Programs and Events Would You Like to See at Your Library? If you have ideas for things to do, see and learn at your library, don't keep them to yourself…please let us hear from you. Drop a note in our suggestion box at the circulation desk, or email Sarah Trowbridge, Public Services Librarian: saraht@fayettecountyga.gov
Baby Dayzzz: Parenting and Newborn monthly informational group meets on the second Tuesday of each month at 10 a.m. Babies up to six months old are welcome. This group offers support and answers to all your newborn questions during the first month. An educational speaker will present a new topic each month. Sponsored by Piedmont Fayette Hospital and Fayette County Public Library.
*

Users must have Adobe Acrobat Reader® installed on their computer to view or print this file.This is a free download available from the Adobe website.
Can't find time to read? Join the Library's Online Book Clubs and start receiving chapters from popular books in your daily email. Every day, Monday through Friday, we'll send you a portion of a book that takes only five minutes to read. During the week, you'll have a chance to read 2 or 3 chapters, enough to know if it's a book you want to check out from the library and finish. You can read a wide variety of books including fiction, nonfiction, romance, business, teen and mystery books. Read at home, at work, or at school. The Online Book Clubs are a free service of the library. Click on the image below and start making time for reading again.

Questions? Email jkuhr@fayettecountyga.gov
Want to know what's new at your library? Check out our New Arrivals and Popular Picks and also find lists of award-winning titles for adults and children. Click on the image below for Book News: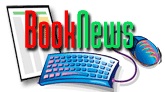 Questions? Email : jkuhr@fayettecountyga.gov
Library Newsletter Sign Up:
Sign up now for your favorite Library Newsletters.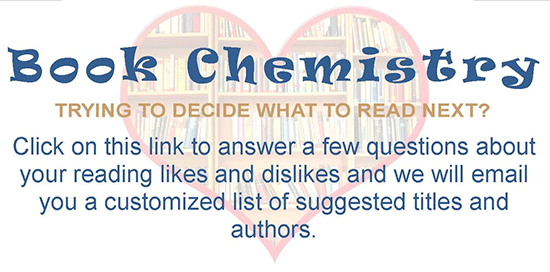 Georgians may now register to vote online:
Contact:
Christeen Snell, Library Director
csnell@fayettecountyga.gov
770.461.8841 Ext. 5333
Christy Dyson, Public Services Librarian
cdyson@fayettecountyga.gov
770.461.8841, Ext. 5345
Jessica Kuhr, Public Services Librarian
jkuhr@fayettecountyga.gov
770.461.8841, ex. 5327
Sarah Trowbridge, Public Services Librarian
saraht@fayettecountyga.gov
770.461.8841 Ext. 5343
Gina Martin, Public Services Librarian
gimartin@fayettecountyga.gov
770.461.8841, ex. 5342
Joy Vallandingham, Children's Librarian
jvallandingham@fayettecountyga.gov
770.461.8841 Ext. 5351
The Fayette County Public Library:
provides free access to information, Internet and word processing.
offers outstanding research service.
contains over 139,000 volumes of books, audio CD's, DVD's, newspapers and magazines.
has access to collections of over 280 Georgia libraries in the PINES state network.
Outstanding programming for all ages, includes:
Story times with well-researched, age-appropriate activities for children from birth through 5 years.
Educational Learning Lab for students in grades K-8.
English as a Second Language (ESL) computerized, self-paced courses.
Free concerts and other cultural programs.
Free adult computerized tutorial classes for Microsoft Windows, Word, Excel, Access and PowerPoint. A teacher is present to assist students with these tutorials.
The library's goals are to serve as a role model of excellence in customer service and information delivery for all patrons; and to be utilized as the County's Info Source and as a center for cultural arts for Fayette County.
The Fayette County Public Library is an affiliate of the Flint River Regional Library System. Our mission is to provide: current, high-interest materials and programs; materials and programs for lifelong learning; information-seeking skills training and assistance; awareness of cultural diversity and answers to questions. The library respects the right of every individual to access all library materials freely.