Electronic Resources
Library resources you can use at home.

ReferenceUSA is a powerful online reference and research tool providing library cardholders instant, real-time access to accurate, in-depth information on 24 million U.S. businesses and 235 million U.S. residents. ReferenceUSA makes it faster and easier to find new business opportunities, research executives and companies, find news articles, conduct job searches, research papers, locate addresses and phone numbers, conduct market research and much more.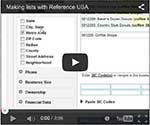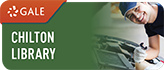 Chilton Library is a 24-hour on-call "mechanic" which provides quick online access to repair, maintenance and service information on the most popular cars, trucks, vans and SUVs on the road today. Ford, Chrysler, GM, Honda, Toyota and numerous other makes are well-represented. With more than 50 years of information on actual auto tear-downs provided in step-by-step procedures, work on the engine, chassis, electrical, drive train, suspension, and more is made easier for mechanics of any experience. Photos, illustrations and repair procedures help to simplify even the most arduous tasks.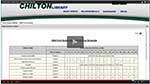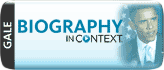 Biography in Context is built on a foundation of more than 700,000 biographies of more than 500,000 people gathered from more than 170 award-winning Gale reference sources. It delivers up-to-date, authoritative reference content integrated with the most in-demand multimedia resources: video, audio, podcasts, and more.

Upcoming Events:
All library events are free and open to the public. For more information, call 770-461-8841.
The Mobile Career Lab is coming.
Get free assistance with your job search from 1:30 to 4:00 p.m. on these days.
Monday, January 9, 3:00 – 7:00 p.m. Red Cross Blood Drive:
For more information or to make an appointment, call 1-800-733-2767 or visit http://redcrossblood.org.
Saturday, January 21, 9:00 a.m. – 4:00 p.m. Friends of the Library Book Sale.
Support library programs and services by shopping a huge selection of gently used hardbacks and paperbacks for every kind of reader.
Monday, January 23, 6:30 – 8:15 p.m. SimpleSTEPS for Starting Your Business.
A free seminar presented by the US Small Business Administration (SBA). Learn to identify target markets, describe products and services, and collect key competitive information to support a feasibility plan. Pre-register at http://www.sba.gov/ga.
A Salute to Sidney Poitier - January-March In honor of the iconic star's upcoming 90th birthday, enjoy a festival of some of his finest films. See film series flyer for full schedule.
Friday, January 6
12:30 p.m.
Edge of the City
Drifter Axel North (John Cassavetes) and easygoing Tommy Tyler (Sidney Poitier) work together in the New York City dockyards, where they strike up a close friendship, but everything is threatened by the malevolent presence of Charlie Malick (Jack Warden), a corrupt and racist gang boss. (1957 - Not rated - 85 min)

Friday, January 27
12:30 p.m.
The Defiant Ones
Escapees from a chain gang, Noah Cullen (Sidney Poitier) and Joker Jackson (Tony Curtis) are shackled together and on the run — and they hate each other because of the colors of their skins. Unable to escape each other but forced to rely on each other to survive, the two go through a series of dangerous circumstances and end up forever changed. (1958 - Not rated - 97 min)
Monday Morning Mystery: A Book Group for Adults. Second Monday of the month, 11 a.m. For more information, contact Sarah Trowbridge at saraht@fayettecountyga.gov or 770-305-5343, or Jessica Kuhr at jkuhr@fayttecountyga.gov or 770-305-5327.
January 9
A Trip Down Memory Lane with Three Childhood Classics of Detection:
· Nancy Drew: The Secret of the Old Clock by Carolyn Keene
· The Hardy Boys: The Tower Treasure by Franklin W. Dixon
· Encyclopedia Brown, Boy Detective by Donald J. Sobol

What got you hooked on reading mysteries? Chances are, your formative years featured their share of late nights under the covers with a flashlight and a book starring Nancy Drew, the Hardy Boys, or Encyclopedia Brown. If so, get ready for a bit of nostalgia as we read and compare the first book from each series. And if this is your first encounter with any or all of these classic youthful sleuths, you're in for some fun, laughter, and a little change of pace before we dive into our usual murder and mayhem for the rest of the year. Adults only, please!

February 16
The Nightingale
by Kristen Hannah

In the years leading up to World War II, French sisters Viann and Isabelle are driven apart by unhealed childhood wounds and clashing personalities. As Hitler's forces invade, both sisters face challenging choices that will show where their loyalties lie.
Thursday Night Book Group: Third Thursday of the month, 7 p.m. New members are always welcome! Book discussion led and moderated by a librarian. Light refreshments provided compliments of the Friends of the Fayette County Public Library. Please sign up at the desk or contact Sarah Trowbridge at 770-305-5343, or saraht@fayettecountyga.gov .
Thursday, December 8
6:30 - 8:30 p.m.
Book Groups Potluck Open House

Join your book-loving friends for a festive annual gathering where members of both the Thursday Night Book Group and the Monday Morning Mystery Book Group get together, socialize, look back at our year of reading ... and eat. New, prospective, current and lapsed members are welcome to attend and bring something tasty to share. Relax, play a few games, enjoy the company of other readers, and get ready for another great year of books in 2017.

January 26
PLEASE NOTE: This month's meeting is scheduled for the 4th Thursday!
Packing for Mars
by Mary Roach
Popular-science author Roach explores the irresistibly strange universe of space travel and life without gravity. Space is a world devoid of the things we need to live and thrive: air, gravity, hot showers, fresh produce, privacy, beer. Space exploration is in some ways an exploration of what it means to be human. How much can a person give up? How much weirdness can they take? As the author discovers, it's possible to preview space without ever leaving Earth. From the space shuttle training toilet to a crash test of NASA's new space capsule, she takes us on a surreally entertaining trip into the science of life in space and space on Earth.
The Poet Tree: Poetry Circle and Workshop: the third Monday of every month, 7-8:30 p.m. A monthly poetry-reading and writing group for adults and high school students. Facilitated by local poet Sara DeLuca. Open to all poets, aspiring poets, and poetry lovers, high school age and up. Read, share and discuss the work of your favorite published poets. Explore the elements and devices of all kinds of poetry. Write and share new writing in a supportive atmosphere. For more information, contact Sarah Trowbridge, Public Services Librarian: saraht@fayettecountyga.gov. Hosted by the Fayette County Public Library and the Friends of the Fayette County Public Library.
Speak Up! What Kinds of Adult Programs and Events Would You Like to See at Your Library? If you have ideas for things to do, see and learn at your library, don't keep them to yourself…please let us hear from you. Drop a note in our suggestion box at the circulation desk, or email Sarah Trowbridge, Public Services Librarian: saraht@fayettecountyga.gov
Baby Dayzzz: Parenting and Newborn monthly informational group meets on the second Tuesday of each month at 10 a.m. Babies up to six months old are welcome. This group offers support and answers to all your newborn questions during the first month. An educational speaker will present a new topic each month. Sponsored by Piedmont Fayette Hospital and Fayette County Public Library.
*

Users must have Adobe Acrobat Reader® installed on their computer to view or print this file.This is a free download available from the Adobe website.
Can't find time to read? Join the Library's Online Book Clubs and start receiving chapters from popular books in your daily email. Every day, Monday through Friday, we'll send you a portion of a book that takes only five minutes to read. During the week, you'll have a chance to read 2 or 3 chapters, enough to know if it's a book you want to check out from the library and finish. You can read a wide variety of books including fiction, nonfiction, romance, business, teen and mystery books. Read at home, at work, or at school. The Online Book Clubs are a free service of the library. Click on the image below and start making time for reading again.

Questions? Email jkuhr@fayettecountyga.gov
Want to know what's new at your library? Check out our New Arrivals and Popular Picks and also find lists of award-winning titles for adults and children. Click on the image below for Book News: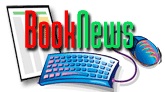 Questions? Email : jkuhr@fayettecountyga.gov
Library Newsletter Sign Up:
Sign up now for your favorite Library Newsletters.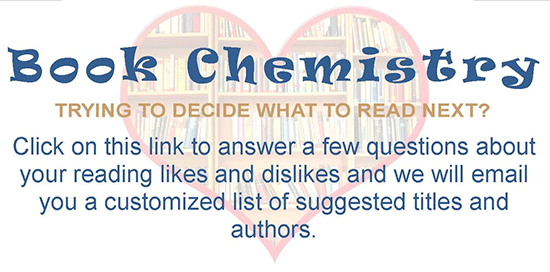 Georgians may now register to vote online:
Contact:
Christeen Snell, Library Director
csnell@fayettecountyga.gov
770.461.8841 Ext. 5333
Christy Dyson, Public Services Librarian
cdyson@fayettecountyga.gov
770.461.8841, Ext. 5345
Jessica Kuhr, Public Services Librarian
jkuhr@fayettecountyga.gov
770.461.8841, ex. 5327
Sarah Trowbridge, Public Services Librarian
saraht@fayettecountyga.gov
770.461.8841 Ext. 5343
Gina Martin, Public Services Librarian
gimartin@fayettecountyga.gov
770.461.8841, ex. 5342
Joy Vallandingham, Children's Librarian
jvallandingham@fayettecountyga.gov
770.461.8841 Ext. 5351
The Fayette County Public Library:
provides free access to information, Internet and word processing.
offers outstanding research service.
contains over 139,000 volumes of books, audio CD's, DVD's, newspapers and magazines.
has access to collections of over 280 Georgia libraries in the PINES state network.
Outstanding programming for all ages, includes:
Story times with well-researched, age-appropriate activities for children from birth through 5 years.
Educational Learning Lab for students in grades K-8.
English as a Second Language (ESL) computerized, self-paced courses.
Free concerts and other cultural programs.
Free adult computerized tutorial classes for Microsoft Windows, Word, Excel, Access and PowerPoint. A teacher is present to assist students with these tutorials.
The library's goals are to serve as a role model of excellence in customer service and information delivery for all patrons; and to be utilized as the County's Info Source and as a center for cultural arts for Fayette County.
The Fayette County Public Library is an affiliate of the Flint River Regional Library System. Our mission is to provide: current, high-interest materials and programs; materials and programs for lifelong learning; information-seeking skills training and assistance; awareness of cultural diversity and answers to questions. The library respects the right of every individual to access all library materials freely.