Electronic Resources
Library resources you can use at home.

ReferenceUSA is a powerful online reference and research tool providing library cardholders instant, real-time access to accurate, in-depth information on 24 million U.S. businesses and 235 million U.S. residents. ReferenceUSA makes it faster and easier to find new business opportunities, research executives and companies, find news articles, conduct job searches, research papers, locate addresses and phone numbers, conduct market research and much more.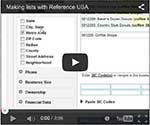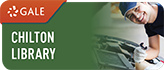 Chilton Library is a 24-hour on-call "mechanic" which provides quick online access to repair, maintenance and service information on the most popular cars, trucks, vans and SUVs on the road today. Ford, Chrysler, GM, Honda, Toyota and numerous other makes are well-represented. With more than 50 years of information on actual auto tear-downs provided in step-by-step procedures, work on the engine, chassis, electrical, drive train, suspension, and more is made easier for mechanics of any experience. Photos, illustrations and repair procedures help to simplify even the most arduous tasks.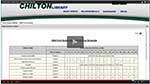 Upcoming Events:
All library events are free and open to the public. For more information, call 770-461-8841.
Saturday, August 6, 10:00 a.m. to 12:00 noon - Copyright for Creative People. Meredith Ragains, Executive Director of Georgia Lawyers for the Arts, will cover copyright, contracts, and releases, plus other important legal and business related information for artists. Aimed primarily at photographers and other visual artists, but should be beneficial for any creative person. 
"Learn and Play Chess" at the library every Tuesday from 4-5 p.m. Ages 7-Adult. All levels welcome. Bring your board if you have one. 
The Mobile Career Lab is coming. Get free assistance with your job search from 1:30 p.m. to 4 p.m. on these days*.
Books to Movies A to Z: a free film series for adults - Watch for (almost) a whole alphabet's worth of free movies based on books throughout 2016.
Friday, August 5
12:30 p.m.
The Notebook
Noah Calhoun (James Garner) regularly visits a female resident (Gena Rowlands) of a nursing home, reading to her from an old, faded notebook containing the sweeping account of a young couple (Ryan Gosling and Rachel McAdams) whose love affair was tragically put to a halt after their separation in the midst of World War II. Seven years later, the couple was reunited, and, despite having taken radically different paths, they found themselves unable to resist the call of a second chance. Based on the 1996 novel by Nicholas Sparks. (2004 – Rated PG-13 - 123 min)

Friday, August 19
12:30 p.m.
The Old Man and the Sea
Old Santiago (Spencer Tracy), a lifelong fisherman, sets out to sea to ply his trade as he has done all of his life. He's not had much good fortune of late and has gone almost three months without a major catch. Many of the villagers say he's too old now to be fishing, but he still loves what he does. On this day he hooks the fish of a lifetime, a marlin that is larger than his skiff. As the creature slowly pulls him out to sea, the old man reminisces about his past, his successes and the high points of his life. Based on the 1952 novel by Ernest Hemingway. (1958 – Not Rated - 86 min)

Monday Morning Mystery: A Book Group for Adults. Second Monday of the month, 11 a.m. For more information, contact Sarah Trowbridge at saraht@fayettecountyga.gov or 770-305-5343, or Jessica Kuhr at jkuhr@fayttecountyga.gov or 770-305-5327.
August 8 - 11:00 a.m.
Flesh and Bone
by Jefferson Bass
The mummified body of a woman is found in a cave in Tennessee. Bill Brockton, who works at the University of Tennessee's Body Farm, has seen his share of gruesome sights, but this one has him stymied. And when a second body turns up, Brockton finds himself square in the spotlight ... and in big trouble. Book Two of the Body Farm mysteries.

September 10 - 11:00 a.m.
Now You See Me
by S.J. Bolton
In contemporary London, young detective constable Lacey Flint stumbles onto a murder scene that calls to mind the crimes of Jack the Ripper. Racing against time to prevent additional deaths, Flint – something of a Ripper expert herself – realizes that the killer is taunting her with secrets from her past. First book in the Lacey Flint series.
Thursday Night Book Group: Third Thursday of the month, 7 p.m. New members are always welcome! Book discussion led and moderated by a librarian. Light refreshments provided compliments of the Friends of the Fayette County Public Library. Please sign up at the desk or contact Sarah Trowbridge at 770-305-5343, or saraht@fayettecountyga.gov .
August 18 – 7:00 p.m.
The Wrong Man: The Final Verdict on the Dr. Sam Sheppard Murder Case
by James Neff
One of the most famous murder cases of the 20th century, the Sheppard case was the inspiration for "The Fugitive." The brutal murder of Marilyn Sheppard in a Cleveland suburb in 1954 led to the wrongful conviction and imprisonment of her husband. Drawing on a decade of research and access to crime-scene evidence, an investigative journalist demonstrates conclusively that Sam Sheppard did not kill his wife and points to the man actually responsible for the killing.

September 22 - 7:00 p.m.
True Grit
by Charles Portis
Join us in reading and discussing the 2016 Fayette on the Page: One Book, One Community selection. Published in 1968, "True Grit" tells the fictional story of Mattie Ross, a strong, self-reliant 14-year-old determined to see the murder of her father avenged. The action of the novel occurs sometime in the 1870s, in the wild, untamed frontier of Arkansas and the Indian Territory that then lay to the west. The narrator of the tale is an older, grownup Mattie, looking back on the adventures of her youth from a mature perspective. The intrepid girl, who neither suffers fools gladly nor takes "no" for an answer, goes looking for a U.S. Marshal with "true grit" to accompany her into Indian Territory in pursuit of Tom Chaney, the man who killed her father. She finds Rooster Cogburn: one-eyed, hard-drinking, and said to be afflicted with neither mercy nor fear. Together, along with an ostentatious Texas Ranger named LaBoeuf, they journey into the frontier—not only of the Old West, but of the human spirit. Vengeance, it turns out, certainly has its rewards ... but it also exacts a price.
The Poet Tree: Poetry Circle and Workshop: the third Monday of every month, 7-8:30 p.m. A monthly poetry-reading and writing group for adults and high school students. Facilitated by local poet Sara DeLuca. Open to all poets, aspiring poets, and poetry lovers, high school age and up. Read, share and discuss the work of your favorite published poets. Explore the elements and devices of all kinds of poetry. Write and share new writing in a supportive atmosphere. For more information, contact Sarah Trowbridge, Public Services Librarian: saraht@fayettecountyga.gov. Hosted by the Fayette County Public Library and the Friends of the Fayette County Public Library.
Speak Up! What Kinds of Adult Programs and Events Would You Like to See at Your Library? If you have ideas for things to do, see and learn at your library, don't keep them to yourself…please let us hear from you. Drop a note in our suggestion box at the circulation desk, or email Sarah Trowbridge, Public Services Librarian: saraht@fayettecountyga.gov
Baby Dayzzz: Parenting and Newborn monthly informational group meets on the second Tuesday of each month at 10 a.m. Babies up to six months old are welcome. This group offers support and answers to all your newborn questions during the first month. An educational speaker will present a new topic each month. Sponsored by Piedmont Fayette Hospital and Fayette County Public Library.
*

Users must have Adobe Acrobat Reader® installed on their computer to view or print this file.This is a free download available from the Adobe website.
Can't find time to read? Join the Library's Online Book Clubs and start receiving chapters from popular books in your daily email. Every day, Monday through Friday, we'll send you a portion of a book that takes only five minutes to read. During the week, you'll have a chance to read 2 or 3 chapters, enough to know if it's a book you want to check out from the library and finish. You can read a wide variety of books including fiction, nonfiction, romance, business, teen and mystery books. Read at home, at work, or at school. The Online Book Clubs are a free service of the library. Click on the image below and start making time for reading again.

Questions? Email jkuhr@fayettecountyga.gov
Want to know what's new at your library? Check out our New Arrivals and Popular Picks and also find lists of award-winning titles for adults and children. Click on the image below for Book News: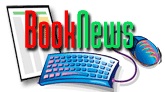 Questions? Email : jkuhr@fayettecountyga.gov
Library Newsletter Sign Up:
Sign up now for your favorite Library Newsletters.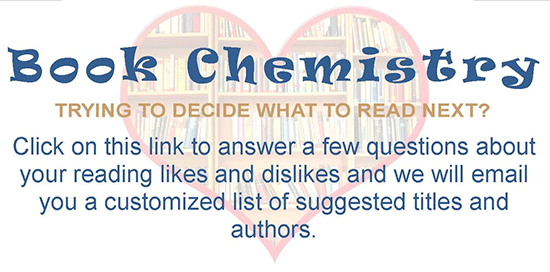 Georgians may now register to vote online:
Contact:
Christeen Snell, Library Director
csnell@fayettecountyga.gov
770.461.8841 Ext. 5333
Christy Dyson, Public Services Librarian
cdyson@fayettecountyga.gov
770.461.8841, Ext. 5345
Jessica Kuhr, Public Services Librarian
jkuhr@fayettecountyga.gov
770.461.8841, ex. 5327
Sarah Trowbridge, Public Services Librarian
saraht@fayettecountyga.gov
770.461.8841 Ext. 5343
Gina Martin, Public Services Librarian
gimartin@fayettecountyga.gov
770.461.8841, ex. 5342
Joy Vallandingham, Children's Librarian
jvallandingham@fayettecountyga.gov
770.461.8841 Ext. 5351
The Fayette County Public Library:
provides free access to information, Internet and word processing.
offers outstanding research service.
contains over 139,000 volumes of books, audio CD's, DVD's, newspapers and magazines.
has access to collections of over 280 Georgia libraries in the PINES state network.
Outstanding programming for all ages, includes:
Story times with well-researched, age-appropriate activities for children from birth through 5 years.
Educational Learning Lab for students in grades K-8.
English as a Second Language (ESL) computerized, self-paced courses.
Free concerts and other cultural programs.
Free adult computerized tutorial classes for Microsoft Windows, Word, Excel, Access and PowerPoint. A teacher is present to assist students with these tutorials.
The library's goals are to serve as a role model of excellence in customer service and information delivery for all patrons; and to be utilized as the County's Info Source and as a center for cultural arts for Fayette County.
The Fayette County Public Library is an affiliate of the Flint River Regional Library System. Our mission is to provide: current, high-interest materials and programs; materials and programs for lifelong learning; information-seeking skills training and assistance; awareness of cultural diversity and answers to questions. The library respects the right of every individual to access all library materials freely.