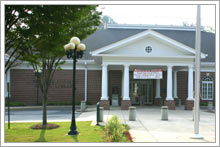 Chris Snell, Library Director
csnell@fayettecountyga.gov
library@fayettecountyga.gov

Fayette County Public Library
1821 Heritage Park Way
Fayetteville, Georgia 30214
770.305.5426
Hours:
M - Th: 9 a.m.- 9 p.m.
F - Sa : 9 a.m. - 6 p.m.
Be the first to know about new releases.
Follow our pinterest page to find out about new titles. We'll pin all the new releases. Once it shows up on our board, you can place it on hold.
The Fayette County Public Library now offers free downloadable audiobooks and ebooks!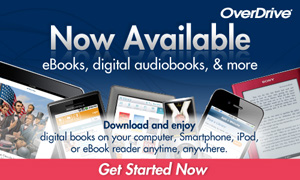 We have added additional copies of popular titles exclusively for our patrons. Sign in first with your Fayette County Public Library card number and password to view all titles that are available to you.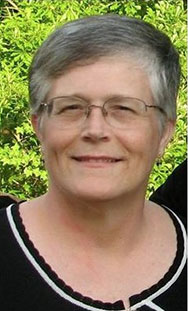 We are devastated to announce that Marta Griffiths passed away on Tuesday, April 14 after a brief illness.
A memorial service will be held on Saturday, April 18 at First Presbyterian Church, DeFuniak Springs, FL at 4 p.m.In lieu of flowers, please consider making a donation to the Fayette County Public Library or to the library of your choice. Checks can be made payable to: Checks can be made payable to: Fayette County Public Library 1821 Heritage Park Way, Fayetteville, Georgia 30214
Upcoming Events:
All library events are free and open to the public. For more information, call 770-461-8841.
Red Cross Blood Drive: Monday, August 10, 3-7 p.m.

A Summer Sampler of Chamber Music: Thursday, August 13, 7 p.m. A concert by The Peachtree Chamber Players. Sponsored by Fayette County Public Library and the Friends of the Fayette County Public Library.

Book Signing: Jennifer Houlihan. Saturday, August 29, 11 a.m. A local author presents her book "Triumphant Womanhood."

Learn and Play Chess at the library. In July, every Thursday from 2-4 p.m.  Ages 7-Adult. Bring your board!
The Mobile Career Lab is coming. Get free assistance with your job search from 1:30 p.m. to 4 p.m. on these days*.
Monday Morning Mystery: A Book Group for Adults. Second Monday of the month, 11 a.m. For more information, contact Sarah Trowbridge at saraht@fayettecountyga.gov or 770-305-5343, or Jessica Kuhr at jkuhr@fayttecountyga.gov or 770-305-5327.
August 10: "Strong Poison" by Dorothy Sayers. Dashing detective Lord Peter Wimsey is caught up in the murder trial of mystery writer Harriet Vane. Her fiancé has died of poisoning exactly as described in one of Harriet's novels -- so naturally she is the prime suspect. As Peter looks on, he not only falls in love with the accused but eagerly helps with Harriet's defense when the first trial ends in a hung jury. Will she be convicted and executed for the crime, or can he save her life and win her hand in marriage? Originally published in 1930.
Thursday Night Book Group: Third Thursday of the month, 7 p.m. New members are always welcome! Book discussion led and moderated by a librarian. Light refreshments provided compliments of the Friends of the Fayette County Public Library. Please sign up at the desk or contact Sarah Trowbridge at 770-305-5343, or saraht@fayettecountyga.gov .
Thursday, August 20, 7 p.m. "The Things They Carried" by Tim O'Brien. One Book, One Community 2015 Selection. A work of fiction, "The Things They Carried" is a set of connected short pieces that tell the stories of the men of the Alpha Company (foot soldiers in Viet Nam) before, during and after the Viet Nam War. Among other things, it deals with the surreal and ambiguous nature of this war, the inadequacy of plain facts in communicating certain essential truths, and the alienation of the Viet Nam War vet.
Sci-Fi Classic Matinees: Fridays in June & July at 3:00 p.m. Popcorn provided.
July 24: Forbidden Planet.  In the 23rd century, a starship crew lands on distant planet Altair-4 to investigate the fate of a ship full of colonists that broke contact 20 years before, only to find two survivors and a deadly secret. Dr. Morbius from the lost ship Bellerophon has created an Edenlike world of his own, for the benefit of himself and his nubile young daughter, Altaira. This private paradise is zealously guarded by Robby the Robot, a piece of technology far in advance of anything on Earth. Based on Shakespeare's "The Tempest."  1956 • Rated G • 98 min • ©Warner Bros.

July 31: Silent Running. Freeman Lowell (Bruce Dern) is the caretaker of a greenhouse located on a cluster of spacecraft orbiting the Earth. Earth has been stripped clean of foliage, and the greenhouse contains the last remaining greenery from the planet. When word arrives from the powers that be that the greenhouse pods are to be destroyed and the ships repurposed for cargo handling, Lowell decides to ignore the order, enlisting the help of a trio of endearing robots named Huey, Dewey, and Louie.  1972 • Rated G • 89 min • ©Universal.
The Poet Tree: Poetry Circle and Workshop: the third Monday of every month, 7-8:30 p.m. A monthly poetry-reading and writing group for adults and high school students. Facilitated by local poet Sara DeLuca. Open to all poets, aspiring poets, and poetry lovers, high school age and up. Read, share and discuss the work of your favorite published poets. Explore the elements and devices of all kinds of poetry. Write and share new writing in a supportive atmosphere. For more information, contact Sarah Trowbridge, Public Services Librarian: saraht@fayettecountyga.gov. Hosted by the Fayette County Public Library and the Friends of the Fayette County Public Library.
Speak Up! What Kinds of Adult Programs and Events Would You Like to See at Your Library? If you have ideas for things to do, see and learn at your library, don't keep them to yourself…please let us hear from you. Drop a note in our suggestion box at the circulation desk, or email Sarah Trowbridge, Public Services Librarian: saraht@fayettecountyga.gov
Baby Dayzzz: Parenting and Newborn monthly informational group meets on the second Tuesday of each month at 10 a.m. Babies up to six months old are welcome. This group offers support and answers to all your newborn questions during the first month. An educational speaker will present a new topic each month. Sponsored by Piedmont Fayette Hospital and Fayette County Public Library.
*

Users must have Adobe Acrobat Reader® installed on their computer to view or print this file.This is a free download available from the Adobe website.
Can't find time to read? Join the Library's Online Book Clubs and start receiving chapters from popular books in your daily email. Every day, Monday through Friday, we'll send you a portion of a book that takes only five minutes to read. During the week, you'll have a chance to read 2 or 3 chapters, enough to know if it's a book you want to check out from the library and finish. You can read a wide variety of books including fiction, nonfiction, romance, business, teen and mystery books. Read at home, at work, or at school. The Online Book Clubs are a free service of the library. Click on the image below and start making time for reading again.

Questions? Email jkuhr@fayettecountyga.gov
Want to know what's new at your library? Check out our New Arrivals and Popular Picks and also find lists of award-winning titles for adults and children. Click on the image below for Book News: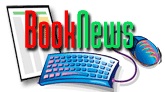 Questions? Email : jkuhr@fayettecountyga.gov
Library Newsletter Sign Up:
Sign up now for your favorite Library Newsletters.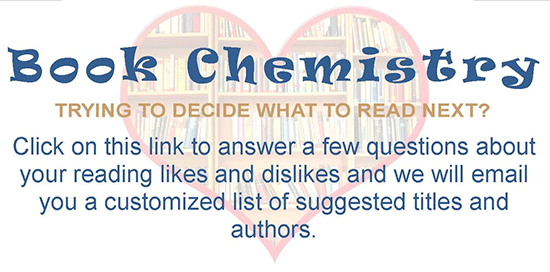 Georgians may now register to vote online:
Contact:
Christeen Snell, Library Director
csnell@fayettecountyga.gov
770.461.8841 Ext. 5333
Christy Dyson, Public Services Librarian
cdyson@fayettecountyga.gov
770.461.8841, Ext. 5345
Jessica Kuhr, Public Services Librarian
jkuhr@fayettecountyga.gov
770.461.8841, ex. 5327
Steve McMinn, Reference Librarian
smcminn@fayettecountyga.gov
770.461.8841 Ext. 5342
Erin Wen, Children's Librarian
ewen@fayettecountyga.gov
770-305-5351
Sarah Trowbridge, Public Services Librarian
saraht@fayettecountyga.gov
770.461.8841 Ext. 5343
The Fayette County Public Library:
provides free access to information, Internet and word processing.
offers outstanding research service.
contains over 139,000 volumes of books, audio CD's, DVD's, newspapers and magazines.
has access to collections of over 280 Georgia libraries in the PINES state network.
Outstanding programming for all ages, includes:
Story times with well-researched, age-appropriate activities for children from birth through 5 years.
Educational Learning Lab for students in grades K-8.
English as a Second Language (ESL) computerized, self-paced courses.
Free concerts and other cultural programs.
Free adult computerized tutorial classes for Microsoft Windows, Word, Excel, Access and PowerPoint. A teacher is present to assist students with these tutorials.
The library's goals are to serve as a role model of excellence in customer service and information delivery for all patrons; and to be utilized as the County's Info Source and as a center for cultural arts for Fayette County.
The Fayette County Public Library is an affiliate of the Flint River Regional Library System. Our mission is to provide: current, high-interest materials and programs; materials and programs for lifelong learning; information-seeking skills training and assistance; awareness of cultural diversity and answers to questions. The library respects the right of every individual to access all library materials freely.