Electronic Resources
Library resources you can use at home.

ReferenceUSA is a powerful online reference and research tool providing library cardholders instant, real-time access to accurate, in-depth information on 24 million U.S. businesses and 235 million U.S. residents. ReferenceUSA makes it faster and easier to find new business opportunities, research executives and companies, find news articles, conduct job searches, research papers, locate addresses and phone numbers, conduct market research and much more.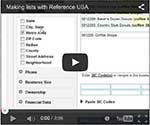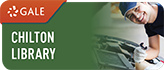 Chilton Library is a 24-hour on-call "mechanic" which provides quick online access to repair, maintenance and service information on the most popular cars, trucks, vans and SUVs on the road today. Ford, Chrysler, GM, Honda, Toyota and numerous other makes are well-represented. With more than 50 years of information on actual auto tear-downs provided in step-by-step procedures, work on the engine, chassis, electrical, drive train, suspension, and more is made easier for mechanics of any experience. Photos, illustrations and repair procedures help to simplify even the most arduous tasks.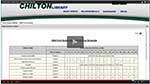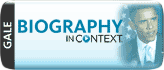 Biography in Context is built on a foundation of more than 700,000 biographies of more than 500,000 people gathered from more than 170 award-winning Gale reference sources. It delivers up-to-date, authoritative reference content integrated with the most in-demand multimedia resources: video, audio, podcasts, and more.

Did you know . . . ?
Did you know you can download audiobooks and ebooks from home? Learn a new language from Mango Languages? Access dozens of read-a-long storybooks with your child? Take a mock-ACT exam through Learning Express Library?
Do you need a little help learning how to go about it?
Welcome to Fayette County Library Academy! We have free online tutorials available to help you access our many resources. Click on one below to start learning now!
Holiday Closing
Wednesday, July 4: Closed for Independence Day
Upcoming Events:
All library events are free and open to the public. For more information, call 770-461-8841.
The Mobile Career Lab is coming.
Get free assistance with your job search from 1:30 to 4:00 p.m. on these days.
Learn & Play Chess - Tuesdays, 4:00-5:00 p.m — Instruction and free play for chess players of all levels, age 7 to adult.
"Rock the Pantry" Summertime Food Drive, Saturday, June 2 – Saturday, August 4. Help Fayette Samaritans keep their food pantry stocked for the summer! Drop off your donations at the collection bin inside the library.
June 11-15, Flamenco Dance Lessons for Teens. Age 11-15: 9:30-1030 a.m. Age 16-19: 10:30 a.m.-12:00 noon. Instructor: Caro Fernandez.
Wednesday, June 13, 2:00 p.m. Fiery Hearts Magic Show with student magician Zeke Mueller. Target audience: age 11-13.
Tuesday, June 19, 2:00-4:00 p.m. Meet the Author of "Bigfoot CSI," K. Osborn Sullivan, presenting "Bigfoot in Your Backyard," a presentation for age 11-19.
Monday, June 25, 2:00-7:00 p.m. Red Cross Blood Drive. For more information or to make an appointment, all 1-800-733-2767 or visit redcrossblood.org. Sponsor Code: Fayetteo.
Free Film Series: Libraries Rock! Musicians, Their Music, and Their Stories – Friday Afternoons at 12:30 p.m.
June 22
School of Rock
Down-and-out rock musician Dewey Finn (Jack Black) takes a job as a fourth-grade substitute teacher at an uptight private school, where his attitude and his antics have a powerful effect on his students. He also meets Zack, a 10-year-old guitar prodigy, who could help Dewey win a "battle of the bands" competition, which would solve his financial problems and put him back in the spotlight. (2003 - Rated PG-13 for some rude humor & drug references - 108 min)

June 29
Chuck Berry: Hail, Hail, Rock 'n' Roll
Chuck Berry's abilities as a composer, lyricist, singer, musician and entertainer are on display in a 1986 concert with guests Keith Richards, Eric Clapton, Etta James, Linda Ronstadt, and Robert Cray. Rounding out this portrait of a master are behind-the-scenes interviews with Bo Diddley, Little Richard, Jerry Lee Lewis, Roy Orbison, the Everly Brothers, Bruce Springsteen and others; archival footage from the early 1950s; and a duet with John Lennon. (1987 - Rated PG - 105 min)

July 6
Elvis: That's the Way It Is
This 1970 documentary portrait of Elvis Presley captures the superstar at a crucial point in his career, as he decides to stop acting and return to concert gigs with a performance in Las Vegas. Includes concert footage and backstage interviews. (1970 - Rated PG - 97 min)

July 13
La Bamba
This music-filled biopic of rock-and-roll legend Ritchie Valens (Lou Diamond Phillips, in the role that launched his career) depicts the 17-year-old Mexican-American's rocket rise to fame, from field laborer to rock star with a string of hit singles … and a date with destiny. (1987 - Rated PG-13 for profanity & some sexual content - 108 min)

July 20
The Buddy Holly Story
The musical career of rock-and-roll pioneer Buddy Holly (Gary Busey) is chronicled, from the days when "Peggy Sue" was "Cindy Lou," a song about his first girlfriend, to the meteoric run of "That'll Be the Day" up the charts, to his marriage, breakup with the Crickets, reunion with the Crickets, and untimely death. (1978 - Rated PG - 113 min)

July 27
Miss Sharon Jones!
Dreams never expire but sometimes they are deferred. This documentary follows the talented and gregarious soul singer of the Grammy-nominated R&B band
Sharon Jones and the Dap Kings. In the most challenging year of her life, Jones confronts pancreatic cancer. As she struggles to find her health and voice again, the film intimately uncovers the mind and spirit of a powerful woman determined to regain the explosive singing career that eluded her for 50 years. (2015 - Not rated - 93 min)
Monday Morning Mystery: A Book Group for Adults. Second Monday of the month, 11 a.m. For more information, contact Sarah Trowbridge at saraht@fayettecountyga.gov or 770-305-5343, or Jessica Kuhr at jkuhr@fayettecountyga.gov or 770-305-5327.
June 11
IQ
by Joe Ide

East Long Beach, one of LA's toughest neighborhoods: The LAPD is barely keeping up with the neighborhood's high crime rate. Murders go unsolved, lost children unrecovered. But someone from the neighborhood has taken it upon himself to help solve the cases the police can't or won't touch. They call him IQ. He's a loner and a high school dropout, his unassuming nature disguising a relentless determination and a fierce intelligence. He charges his clients whatever they can afford, which might be a set of tires or a homemade casserole. To get by, he's forced to take on clients that can pay. This time, it's a rap mogul whose life is in danger. As IQ investigates, he encounters a vengeful ex-wife, a crew of notorious cutthroats, a monstrous attack dog, and a hit man who even other hit men say is a lunatic. The deeper he digs, the more far reaching and dangerous the case becomes.

July 9
Hocus
by Jan Burke

Sometimes, things at Irene Kelly and Frank Harriman's house get tense. She's a tough investigative reporter in southern California and he's a no-nonsense city detective who likes to hear the bad news first. But their personal and professional lives merge in the fast lane when Frank is kidnapped by Hocus, an unpredictable group of merry pranksters whose tricks turn dirty. Irene is given three days to give them what they want in exchange for her husband — or he dies. Book 5, Irene Kelly Mysteries.
Thursday Night Book Group: Third Thursday of the month, 7 p.m. New members are always welcome! Book discussion led and moderated by a librarian. Light refreshments provided compliments of the Friends of the Fayette County Public Library. Please sign up at the desk or contact Sarah Trowbridge at 770-305-5343, or saraht@fayettecountyga.gov .
June 21
Duel With the Devil
by Paul Collins

When a beautiful Quaker woman's mutilated body was discovered in famed lawyer Aaron Burr's Manhattan well in 1799, public outcry rose against the prime murder suspect, her suitor Levi Weeks. Burr joined with his rival Alexander Hamilton to defend Weeks both in the courtroom and to the clamoring public. Not only does Collins provide an absorbing mystery, he also offers an entrancing account of the era's yellow journalism while illuminating the legal acumen of two of our country's greatest trial lawyers — and he solves the cold case of Elma Sands's murder to boot.

July 19
The Cherokee Rose
by Tiya Miles

Inspired by the real-life Chief Vann House in northwest Georgia, this fictional story examines the phenomenon of Southern Cherokees who owned black slaves in the decades prior to the Trail of Tears. Three contemporary young women (who at first appear to have little in common) are all drawn to the Cherokee Rose Plantation, where a recently unearthed diary from 1815 illuminates how their fates are intertwined, and how the deeds of the past cast their long shadows into the present day.
The Poet Tree: Poetry Circle and Workshop: the third Monday of every month, 7-8:30 p.m. A monthly poetry-reading and writing group for adults and high school students. Facilitated by local poet Sikha Karmakar. Open to all poets, aspiring poets, and poetry lovers, high school age and up. Read, share and discuss the work of your favorite published poets. Explore the elements and devices of all kinds of poetry. Write and share new writing in a supportive atmosphere. For more information, contact Sarah Trowbridge, Public Services Librarian: saraht@fayettecountyga.gov. Hosted by the Fayette County Public Library and the Friends of the Fayette County Public Library.
Speak Up! What Kinds of Adult Programs and Events Would You Like to See at Your Library? If you have ideas for things to do, see and learn at your library, don't keep them to yourself…please let us hear from you. Drop a note in our suggestion box at the circulation desk, or email Sarah Trowbridge, Public Services Librarian: saraht@fayettecountyga.gov
Baby Dayzzz: Parenting and Newborn monthly informational group meets on the second Tuesday of each month at 10 a.m. Babies up to six months old are welcome. This group offers support and answers to all your newborn questions during the first month. An educational speaker will present a new topic each month. Sponsored by Piedmont Fayette Hospital and Fayette County Public Library.
*

Users must have Adobe Acrobat Reader® installed on their computer to view or print this file.This is a free download available from the Adobe website.
Can't find time to read? Join the Library's Online Book Clubs and start receiving chapters from popular books in your daily email. Every day, Monday through Friday, we'll send you a portion of a book that takes only five minutes to read. During the week, you'll have a chance to read 2 or 3 chapters, enough to know if it's a book you want to check out from the library and finish. You can read a wide variety of books including fiction, nonfiction, romance, business, teen and mystery books. Read at home, at work, or at school. The Online Book Clubs are a free service of the library. Click on the image below and start making time for reading again.

Questions? Email jkuhr@fayettecountyga.gov
Want to know what's new at your library? Check out our New Arrivals and Popular Picks and also find lists of award-winning titles for adults and children. Click on the image below for Select Reads:

Questions? Email : jkuhr@fayettecountyga.gov
Library Newsletter Sign Up:
Sign up now for your favorite Library Newsletters.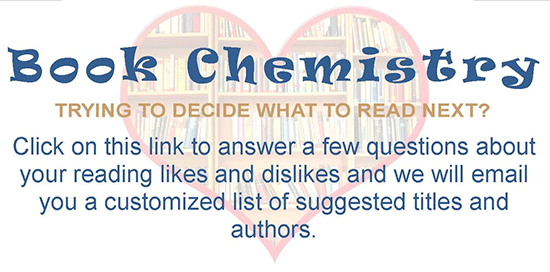 Georgians may now register to vote online:
Contact:
Christeen Snell, Library Director
csnell@fayettecountyga.gov
770.461.8841 Ext. 5333
Gloria Thomas, Public Services Librarian
gthomas@fayettecountyga.gov
770.461.8841, Ext. 5345
Jessica Kuhr, Public Services Librarian
jkuhr@fayettecountyga.gov
770.461.8841, ex. 5327
Sarah Trowbridge, Public Services Librarian
saraht@fayettecountyga.gov
770.461.8841 Ext. 5343
Gina Martin, Public Services Librarian
gimartin@fayettecountyga.gov
770.461.8841, ex. 5342
Ada Demlow, Children's Librarian
ademlow@fayettecountyga.gov
770.461.8841, ex. 5351
The Fayette County Public Library:
provides free access to information, Internet and word processing.
offers outstanding research service.
contains over 139,000 volumes of books, audio CD's, DVD's, newspapers and magazines.
has access to collections of over 280 Georgia libraries in the PINES state network.
Outstanding programming for all ages, includes:
Story times with well-researched, age-appropriate activities for children from birth through 5 years.
Educational Learning Lab for students in grades K-8.
English as a Second Language (ESL) computerized, self-paced courses.
Free concerts and other cultural programs.
Free adult computerized tutorial classes for Microsoft Windows, Word, Excel, Access and PowerPoint. A teacher is present to assist students with these tutorials.
The library's goals are to serve as a role model of excellence in customer service and information delivery for all patrons; and to be utilized as the County's Info Source and as a center for cultural arts for Fayette County.
The Fayette County Public Library is an affiliate of the Flint River Regional Library System. Our mission is to provide: current, high-interest materials and programs; materials and programs for lifelong learning; information-seeking skills training and assistance; awareness of cultural diversity and answers to questions. The library respects the right of every individual to access all library materials freely.