Electronic Resources
Library resources you can use at home.

ReferenceUSA is a powerful online reference and research tool providing library cardholders instant, real-time access to accurate, in-depth information on 24 million U.S. businesses and 235 million U.S. residents. ReferenceUSA makes it faster and easier to find new business opportunities, research executives and companies, find news articles, conduct job searches, research papers, locate addresses and phone numbers, conduct market research and much more.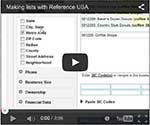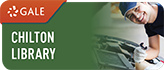 Chilton Library is a 24-hour on-call "mechanic" which provides quick online access to repair, maintenance and service information on the most popular cars, trucks, vans and SUVs on the road today. Ford, Chrysler, GM, Honda, Toyota and numerous other makes are well-represented. With more than 50 years of information on actual auto tear-downs provided in step-by-step procedures, work on the engine, chassis, electrical, drive train, suspension, and more is made easier for mechanics of any experience. Photos, illustrations and repair procedures help to simplify even the most arduous tasks.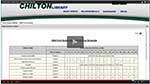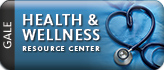 Health & Wellness Resource Center offers 24/7 access to full-text medical journals, magazines, reference works, multimedia, and much more. Perfect for researchers at all levels, this comprehensive consumer health resource provides authoritative information on the full range of health-related issues, from current disease and disorder information to in-depth coverage of alternative medical practices.

Did you know . . . ?
Did you know you can download audiobooks and ebooks from home? Learn a new language from Mango Languages? Access dozens of read-a-long storybooks with your child? Take a mock-ACT exam through Learning Express Library?
Do you need a little help learning how to go about it?
Welcome to Fayette County Library Academy! We have free online tutorials available to help you access our many resources. Click on one below to start learning now!
Holiday Closing
Monday, September 3: Closed for Labor Day
Upcoming Events:
All library events are free and open to the public. For more information, call 770-461-8841.
The Mobile Career Lab is coming.
Get free assistance with your job search from 1:30 to 4:00 p.m. on these days.
Fayette on the Page: One Book, One Community
Featuring "Frankenstein" by Mary Shelley
September 8 – October 30, 2018
Flyer listing all Fayette on the Page 2018 events

KICKOFF EVENT – FrankenFest: Saturday, September 8, 1:00-300 p.m. – Hands-on creative fun and retro tunes for adults and kids. Play with words, make origami cubes, build a recycled robot, and take a picture in our creepy photo booth.

BOOK DISCUSSION: Thursday, September 27, 7:00-8:00 p.m. - Chat with other readers about "Frankenstein" in a relaxed and friendly atmosphere.

CREATIVE WORKSHOPS: Art Parts for Grownups. - Craft like a kid again! Make something fun! Free your mind, calm your spirit, and spark your creativity with casual, crafty explorations. See Art Parts flyer for details.

FILM SERIES: Mad Science Cinema. See film series flyer for titles and dates.

WRITING WORKSHOP: It's Alive! Creative Writing Workshop for Adults and Teens. Saturday, September 15, 1:00-3:30 p.m. Presented by award-winning writers Mark Wallace Maguire & Clifford Brooks III. Understand your muse, develop your craft, and refine your writing to make it come alive for your reader.

GRAND FINALE: Tuesday, October 30, 7:00-8:00 p.m. - A dramatic presentation. Details TBA.
Monday, September 10, 7:00-8:00 p.m. Toxins in Everyday Products. A presentation by Tiffany Wickes.
Friday, September 14, 10:00 – 11:30 a.m. Patron Appreciation Day. In honor of Library Card Sign-up Month, the library will host a Patron Appreciation event to show patrons how important they are to the library. Library staff and partners will highlight new and continuous programs and resources to encourage patrons to stay connected to the library. Refreshments will be served.
September 22 - October 20
Picture Book Walk: A Special Month-Long All-Ages Program
Kickoff Event at the Ridge Nature Area: Saturday, September 22, 11:00 a.m.-1:00 p.m.
Families walk an outdoor trail and read pages from "Daniel Finds a Poem," by Micha Archer, on signposts along the way. It's a fun way to bring nature and literacy together! Our Fall 2018 Picture Book Walk is a partnership of the Fayette County Public Library and the Southern Conservation Trust, with support from Friends of the Fayette County Public Library. The walk will be available at the Ridge Nature Area during its operating hours from September 22 through October 20. Programs will also be held at the library during this four-week time period. See the Picture Book Walk flyer for details.
Download the Daniel Finds a Poem Family Activity Sheet
Download the Community Poem Challenge Form

Monday, September 24, 3:00-7:00 p.m. - Red Cross Blood Drive. For more information or to make an appointment, all 1-800-733-2767 or visit redcrossblood.org. Sponsor Code: Fayetteo.
Monday Morning Mystery: A Book Group for Adults. Second Monday of the month, 11 a.m. For more information, contact Sarah Trowbridge at saraht@fayettecountyga.gov or 770-305-5343, or Jessica Kuhr at jkuhr@fayettecountyga.gov or 770-305-5327.
September 10
The Dry
by Jane Harper

Small towns have always hidden big secrets. After getting a note demanding his presence, Australian federal agent Aaron Falk arrives in his hometown for the first time in decades to attend the funeral of his best friend, Luke. Twenty years ago when Falk was accused of murder, Luke was his alibi. Amid the worst drought in a century, Falk and a local detective question what really happened to Luke. As Falk reluctantly investigates to see if there's more to Luke's death than there seems to be, long-buried mysteries resurface, and long-standing lies come under scrutiny.

October 8
Girl Waits with Gun
by Amy Stewart

Three sisters take the law into their own hands in this fast-paced, darkly humorous caper set in 1914 New Jersey. When local factory owner Henry Kaufman's motorcar strikes their buggy, the Kopp siblings sue for damages. When that fails, they band together to make Kaufman pay. Pistol-packing Constance, pigeon fancier Norma, and whimsical Fleurette make an oddball trio, but they get results. (Book 1, Kopp Sisters novels)
Thursday Night Book Group: Third Thursday of the month, 7 p.m. New members are always welcome! Book discussion led and moderated by a librarian. Light refreshments provided compliments of the Friends of the Fayette County Public Library. Please sign up at the desk or contact Sarah Trowbridge at 770-305-5343, or saraht@fayettecountyga.gov .
September 27
Frankenstein
by Mary Shelley
Fayette on the Page - One Book, One Community 2018 Selection

PLEASE NOTE: This month's meeting is scheduled for the 4th Thursday! Few creatures of horror have seized readers' imaginations and held them for so long as the anguished monster of Mary Shelley's Frankenstein. The story of Victor Frankenstein's terrible creation and the havoc it caused has enthralled generations of readers and inspired countless writers of horror and suspense. Published in 1818, Frankenstein turns 200 this year, and we join readers around the world in celebrating this groundbreaking and immortal work of literature.

October 18
The Lady and Her Monsters
by Roseanne Montillo

With true-life tales of grave robbers, ghoulish experiments, and the ultimate in macabre research, this nonfiction account brings to life the fascinating times, startling science, and real-life horrors behind Mary Shelley's gothic masterpiece, "Frankenstein." At the intersection of the Romantic Age and the Industrial Revolution, Shelley's Victor Frankenstein was inspired by actual scientists of the period: curious and daring iconoclasts who were obsessed with the inner workings of the human body and how it might be reanimated after death.
The Poet Tree: Poetry Circle and Workshop: the third Monday of every month, 7-8:30 p.m. A monthly poetry-reading and writing group for adults and high school students. Facilitated by local poet Sikha Karmakar. Open to all poets, aspiring poets, and poetry lovers, high school age and up. Read, share and discuss the work of your favorite published poets. Explore the elements and devices of all kinds of poetry. Write and share new writing in a supportive atmosphere. For more information, contact Sarah Trowbridge, Public Services Librarian: saraht@fayettecountyga.gov. Hosted by the Fayette County Public Library and the Friends of the Fayette County Public Library.
Speak Up! What Kinds of Adult Programs and Events Would You Like to See at Your Library? If you have ideas for things to do, see and learn at your library, don't keep them to yourself…please let us hear from you. Drop a note in our suggestion box at the circulation desk, or email Sarah Trowbridge, Public Services Librarian: saraht@fayettecountyga.gov
Baby Dayzzz: Parenting and Newborn monthly informational group meets on the second Tuesday of each month at 10 a.m. Babies up to six months old are welcome. This group offers support and answers to all your newborn questions during the first month. An educational speaker will present a new topic each month. Sponsored by Piedmont Fayette Hospital and Fayette County Public Library.
*

Users must have Adobe Acrobat Reader® installed on their computer to view or print this file.This is a free download available from the Adobe website.
Can't find time to read? Join the Library's Online Book Clubs and start receiving chapters from popular books in your daily email. Every day, Monday through Friday, we'll send you a portion of a book that takes only five minutes to read. During the week, you'll have a chance to read 2 or 3 chapters, enough to know if it's a book you want to check out from the library and finish. You can read a wide variety of books including fiction, nonfiction, romance, business, teen and mystery books. Read at home, at work, or at school. The Online Book Clubs are a free service of the library. Click on the image below and start making time for reading again.

Questions? Email jkuhr@fayettecountyga.gov
Want to know what's new at your library? Check out our New Arrivals and Popular Picks and also find lists of award-winning titles for adults and children. Click on the image below for Select Reads:

Questions? Email : jkuhr@fayettecountyga.gov
Library Newsletter Sign Up:
Sign up now for your favorite Library Newsletters.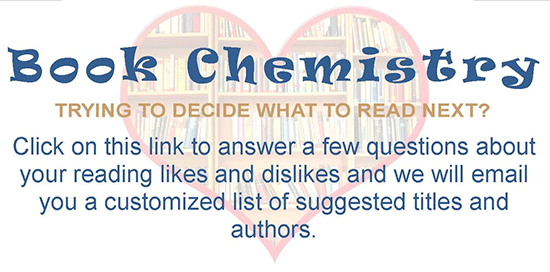 Georgians may now register to vote online:
Contact:
Christeen Snell, Library Director
csnell@fayettecountyga.gov
770.461.8841 Ext. 5333
Gloria Thomas, Public Services Librarian
gthomas@fayettecountyga.gov
770.461.8841, Ext. 5345
Jessica Kuhr, Public Services Librarian
jkuhr@fayettecountyga.gov
770.461.8841, ex. 5327
Sarah Trowbridge, Public Services Librarian
saraht@fayettecountyga.gov
770.461.8841 Ext. 5343
Gina Martin, Public Services Librarian
gimartin@fayettecountyga.gov
770.461.8841, ex. 5342
Ada Demlow, Children's Librarian
ademlow@fayettecountyga.gov
770.461.8841, ex. 5351
The Fayette County Public Library:
provides free access to information, Internet and word processing.
offers outstanding research service.
contains over 139,000 volumes of books, audio CD's, DVD's, newspapers and magazines.
has access to collections of over 280 Georgia libraries in the PINES state network.
Outstanding programming for all ages, includes:
Story times with well-researched, age-appropriate activities for children from birth through 5 years.
Educational Learning Lab for students in grades K-8.
English as a Second Language (ESL) computerized, self-paced courses.
Free concerts and other cultural programs.
Free adult computerized tutorial classes for Microsoft Windows, Word, Excel, Access and PowerPoint. A teacher is present to assist students with these tutorials.
The library's goals are to serve as a role model of excellence in customer service and information delivery for all patrons; and to be utilized as the County's Info Source and as a center for cultural arts for Fayette County.
The Fayette County Public Library is an affiliate of the Flint River Regional Library System. Our mission is to provide: current, high-interest materials and programs; materials and programs for lifelong learning; information-seeking skills training and assistance; awareness of cultural diversity and answers to questions. The library respects the right of every individual to access all library materials freely.