Electronic Resources
Library resources you can use at home.

ReferenceUSA is a powerful online reference and research tool providing library cardholders instant, real-time access to accurate, in-depth information on 24 million U.S. businesses and 235 million U.S. residents. ReferenceUSA makes it faster and easier to find new business opportunities, research executives and companies, find news articles, conduct job searches, research papers, locate addresses and phone numbers, conduct market research and much more.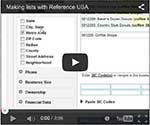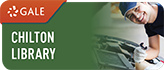 Chilton Library is a 24-hour on-call "mechanic" which provides quick online access to repair, maintenance and service information on the most popular cars, trucks, vans and SUVs on the road today. Ford, Chrysler, GM, Honda, Toyota and numerous other makes are well-represented. With more than 50 years of information on actual auto tear-downs provided in step-by-step procedures, work on the engine, chassis, electrical, drive train, suspension, and more is made easier for mechanics of any experience. Photos, illustrations and repair procedures help to simplify even the most arduous tasks.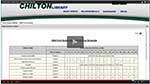 Upcoming Events:
All library events are free and open to the public. For more information, call 770-461-8841.
Saturday, May 21, 9:00 a.m. - 4:00 p.m. – Friends of the Fayette County Public Library Book Sale. Thousands of gently used hardbacks and paperbacks for all ages and tastes, at remarkably low prices. Your dollars spent at the book sale help to support programs and services at your library year-round.
Thursday, May 26, 7:00 p.m. – Magician Ken Scott: Kick off Summer Reading 2016 in style with magic and laughter for the whole family.
"Learn and Play Chess" at the library every Tuesday from 4-5 p.m. Ages 7-Adult. Bring your board!
The Mobile Career Lab is coming. Get free assistance with your job search from 1:30 p.m. to 4 p.m. on these days*.
Books to Movies A to Z: a free film series for adults - Watch for (almost) a whole alphabet's worth of free movies based on books throughout 2016.
Friday, May 13
12:30 p.m.
Greystoke: The Legend of Tarzan

Shipwrecked on the coast of Africa and orphaned as an infant, young Lord Greystoke is taken in by a troop of apes, renamed "Tarzan," and raised as their own. Years later, grown-up Tarzan encounters a group of European hunters and rescues one of them from a terrible death. Brought back to England, Tarzan is introduced to society, where his crude, apelike manners offend many, and his greedy relatives plot to prevent him from receiving his aristocratic inheritance. But does Tarzan really want to embrace his birthright ... or would he and his new love Jane (Andie McDowell) prefer life in the jungle? Based on the 1912 novel Tarzan of the Apes by Edgar Rice Burroughs. (1984 - Rated PG - 129 min)

 

Friday, May 27
12:30 p.m.
The Help

Mississippi, 1962: Skeeter (Emma Stone) is a small-town society girl who returns from college determined to become a writer, and decides to interview the black women who have spent their lives taking care of prominent white families. Aibileen (Viola Davis) is the first to open up — to the dismay of her friends in the tight-knit black community — but soon more women come forward to tell their stories ... and as it turns out, they have a lot to say. Based on the 2009 novel by Kathryn Stockett. (2011 - Rated PG-13 - 146 min)
Monday Morning Mystery: A Book Group for Adults. Second Monday of the month, 11 a.m. For more information, contact Sarah Trowbridge at saraht@fayettecountyga.gov or 770-305-5343, or Jessica Kuhr at jkuhr@fayttecountyga.gov or 770-305-5327.
June 13 - 11:00 a.m.
The Girl with Braided Hair
by Margaret Coel

On the Wind River Reservation in Wyoming, an animal unearths a woman's remains. The victim, it turns out, was murdered in 1973, when American Indian Movement activists came to the reservation. A group of reservation women ask attorney Vicki Holden to press the sheriff to find the killer. Immediately, threats are leveled against Vicki and her friend Father John O'Malley. The duo races to find the killer before the killer gets them. Book Thirteen in the John O'Malley / Vicki Holden series.
Thursday Night Book Group: Third Thursday of the month, 7 p.m. New members are always welcome! Book discussion led and moderated by a librarian. Light refreshments provided compliments of the Friends of the Fayette County Public Library. Please sign up at the desk or contact Sarah Trowbridge at 770-305-5343, or saraht@fayettecountyga.gov .
May 26 – 7:00 p.m.
One Amazing Thing
by Chitra Banerjee Divakaruni
When an earthquake hits, nine men and women of diverse ages and backgrounds are trapped in the Indian consulate in an unnamed American city. Cameron, an African American Vietnam vet, takes charge, striving to keep them safe. College student Uma, who's been reading "The Canterbury Tales," suggests that they each tell an "important story" from their lives. Tales of joy, pain, and revelation follow, reminding us of the transcendent power of stories and the pilgrimage tradition. [PLEASE NOTE: This month's meeting is scheduled for the 4th Thursday.]
The Poet Tree: Poetry Circle and Workshop: the third Monday of every month, 7-8:30 p.m. A monthly poetry-reading and writing group for adults and high school students. Facilitated by local poet Sara DeLuca. Open to all poets, aspiring poets, and poetry lovers, high school age and up. Read, share and discuss the work of your favorite published poets. Explore the elements and devices of all kinds of poetry. Write and share new writing in a supportive atmosphere. For more information, contact Sarah Trowbridge, Public Services Librarian: saraht@fayettecountyga.gov. Hosted by the Fayette County Public Library and the Friends of the Fayette County Public Library.
Speak Up! What Kinds of Adult Programs and Events Would You Like to See at Your Library? If you have ideas for things to do, see and learn at your library, don't keep them to yourself…please let us hear from you. Drop a note in our suggestion box at the circulation desk, or email Sarah Trowbridge, Public Services Librarian: saraht@fayettecountyga.gov
Baby Dayzzz: Parenting and Newborn monthly informational group meets on the second Tuesday of each month at 10 a.m. Babies up to six months old are welcome. This group offers support and answers to all your newborn questions during the first month. An educational speaker will present a new topic each month. Sponsored by Piedmont Fayette Hospital and Fayette County Public Library.
*

Users must have Adobe Acrobat Reader® installed on their computer to view or print this file.This is a free download available from the Adobe website.
Can't find time to read? Join the Library's Online Book Clubs and start receiving chapters from popular books in your daily email. Every day, Monday through Friday, we'll send you a portion of a book that takes only five minutes to read. During the week, you'll have a chance to read 2 or 3 chapters, enough to know if it's a book you want to check out from the library and finish. You can read a wide variety of books including fiction, nonfiction, romance, business, teen and mystery books. Read at home, at work, or at school. The Online Book Clubs are a free service of the library. Click on the image below and start making time for reading again.

Questions? Email jkuhr@fayettecountyga.gov
Want to know what's new at your library? Check out our New Arrivals and Popular Picks and also find lists of award-winning titles for adults and children. Click on the image below for Book News: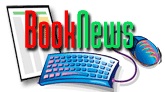 Questions? Email : jkuhr@fayettecountyga.gov
Library Newsletter Sign Up:
Sign up now for your favorite Library Newsletters.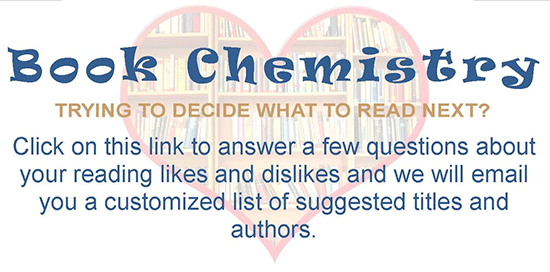 Georgians may now register to vote online:
Contact:
Christeen Snell, Library Director
csnell@fayettecountyga.gov
770.461.8841 Ext. 5333
Christy Dyson, Public Services Librarian
cdyson@fayettecountyga.gov
770.461.8841, Ext. 5345
Jessica Kuhr, Public Services Librarian
jkuhr@fayettecountyga.gov
770.461.8841, ex. 5327
Sarah Trowbridge, Public Services Librarian
saraht@fayettecountyga.gov
770.461.8841 Ext. 5343
The Fayette County Public Library:
provides free access to information, Internet and word processing.
offers outstanding research service.
contains over 139,000 volumes of books, audio CD's, DVD's, newspapers and magazines.
has access to collections of over 280 Georgia libraries in the PINES state network.
Outstanding programming for all ages, includes:
Story times with well-researched, age-appropriate activities for children from birth through 5 years.
Educational Learning Lab for students in grades K-8.
English as a Second Language (ESL) computerized, self-paced courses.
Free concerts and other cultural programs.
Free adult computerized tutorial classes for Microsoft Windows, Word, Excel, Access and PowerPoint. A teacher is present to assist students with these tutorials.
The library's goals are to serve as a role model of excellence in customer service and information delivery for all patrons; and to be utilized as the County's Info Source and as a center for cultural arts for Fayette County.
The Fayette County Public Library is an affiliate of the Flint River Regional Library System. Our mission is to provide: current, high-interest materials and programs; materials and programs for lifelong learning; information-seeking skills training and assistance; awareness of cultural diversity and answers to questions. The library respects the right of every individual to access all library materials freely.