Electronic Resources
Library resources you can use at home.

ReferenceUSA is a powerful online reference and research tool providing library cardholders instant, real-time access to accurate, in-depth information on 24 million U.S. businesses and 235 million U.S. residents. ReferenceUSA makes it faster and easier to find new business opportunities, research executives and companies, find news articles, conduct job searches, research papers, locate addresses and phone numbers, conduct market research and much more.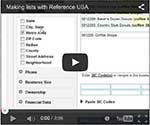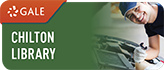 Chilton Library is a 24-hour on-call "mechanic" which provides quick online access to repair, maintenance and service information on the most popular cars, trucks, vans and SUVs on the road today. Ford, Chrysler, GM, Honda, Toyota and numerous other makes are well-represented. With more than 50 years of information on actual auto tear-downs provided in step-by-step procedures, work on the engine, chassis, electrical, drive train, suspension, and more is made easier for mechanics of any experience. Photos, illustrations and repair procedures help to simplify even the most arduous tasks.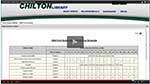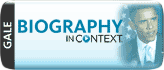 Biography in Context is built on a foundation of more than 700,000 biographies of more than 500,000 people gathered from more than 170 award-winning Gale reference sources. It delivers up-to-date, authoritative reference content integrated with the most in-demand multimedia resources: video, audio, podcasts, and more.

Did you know . . . ?
Did you know you can download audiobooks and ebooks from home? Learn a new language from Mango Languages? Access dozens of read-a-long storybooks with your child? Take a mock-ACT exam through Learning Express Library?
Do you need a little help learning how to go about it?
Welcome to Fayette County Library Academy! We have free online tutorials available to help you access our many resources. Click on one below to start learning now!
Upcoming Events:
All library events are free and open to the public. For more information, call 770-461-8841.
The Mobile Career Lab is coming.
Get free assistance with your job search from 1:30 to 4:00 p.m. on these days.
Learn & Play Chess - Tuesdays, 4:00-5:00 p.m — Instruction and free play for chess players of all levels, age 7 to adult.
Fridays in February & March, 2:00-4:00 p.m. Math Tutoring. — For middle school and high school students. Please bring paper and a pencil. If you have questions about the tutoring program, please call Gloria Thomas at (770)305-5345.
Saturday, February 3, 1:00 p.m. Seminar: World-Building for Fiction Writers, with Milton Davis. — You've got your story idea, your plot is outlined, and your characters are developing. Now how can you be sure you're creating a rich, robust, and believable fictional world where all of this greatness can explode? Get ready to learn a few proven techniques to strengthen and perfect your world-building skills. Bring a notebook and pen for some hands-on exercises.
Thursday, February 15, 10:00-11:00 a.m. AARP presents Understand Your New Car's Technology.
Friday, February 23, 7:00 p.m. Lift Every Voice: The 20th Annual Blended Heritage Celebration. — A free community performing arts event starring The Sensational Soul Cruisers. Also featuring Collin Kelley, The Beulah Boys and Caro Fernandez. Limited seating. Food trucks will be on site selling refreshments throughout the evening.
Friday Afternoons in February at 12:30 p.m.: Film Series: Tales of Edgar Allan Poe
House of Usher
Friday, February 2
Upon entering his fiancée's family mansion, a man discovers a savage family curse and fears that his future brother-in-law has entombed his bride-to-be prematurely. (1960 - Not rated - 79 min)

The Pit and the Pendulum
Friday, February 9
In the sixteenth century, Francis Barnard travels to Spain to clarify the strange circumstances of his sister's death after she had married the son of a cruel Spanish Inquisitor. (1961 - Not rated - 85 min)

The Masque of the Red Death
Friday, February 16
A European prince terrorizes the local peasantry while using his castle as a refuge against the "Red Death" plague that stalks the land. (1964 - Not rated - 86 min)
Monday Morning Mystery: A Book Group for Adults. Second Monday of the month, 11 a.m. For more information, contact Sarah Trowbridge at saraht@fayettecountyga.gov or 770-305-5343, or Jessica Kuhr at jkuhr@fayttecountyga.gov or 770-305-5327.
February 12
In A Strange City
by Laura Lippman

Every January 19th, in honor of Edgar Allan Poe's birthday, a loyal clique waits in the small hours for the "Visitor," also known as the "Poe Toaster," to approach Poe's tomb. He wears a formal cape and carries three blood-red roses and a bottle of cognac as tribute. For some reason the press keep their distance, as do bystanders. This year, for the first time, PI Tess Monaghan is present, too, along with her boyfriend, Crow. Having been roped into attendance by a would-be client, Tess awaits the coming of the Visitor in the freezing winter night. Suddenly, two caped men with roses and cognac show up. A shot rings out—one man lies dead, the other runs off. A deliciously complex story follows that brings Baltimore center stage and delves anew into the mysteries surrounding Poe himself. Book Six, Tess Monaghan mysteries.

March 12
The Last Detective
by Peter Lovesey

A nude female corpse has been found floating in a large reservoir just south of Bristol in England. Detective Superintendent Peter Diamond must solve the mystery of the "Lady in the Lake," locate two missing letters attributed to Jane Austen, and save a woman unjustly accused of murder.

April 9
Out of the Blues
by Trudy Nan Boyce

Sarah Alt, known to her colleagues as "Salt," is a rising star in the Atlanta Police Department. Recently promoted to homicide, she is assigned an old case involving the accidental overdose of a young blues musician. A new witness insists on foul play, claiming the incident a cleverly concealed murder. But Salt has a complicated history with this witness. Revisiting her old haunts in the housing projects, Salt reconnects with many of her past associates from her days as a beat cop as she digs deeper into the allegation. She discovers a hornet's nest of cover-ups and graft that endanger her career and perhaps even her life. SPECIAL EVENT: Meet the Author! Trudy Nan Boyce, a former Atlanta cop, will attend our April meeting to talk about Out of the Blues and answer our questions. Don't miss this fun opportunity to interact with a local writer!
Thursday Night Book Group: Third Thursday of the month, 7 p.m. New members are always welcome! Book discussion led and moderated by a librarian. Light refreshments provided compliments of the Friends of the Fayette County Public Library. Please sign up at the desk or contact Sarah Trowbridge at 770-305-5343, or saraht@fayettecountyga.gov .
February 15
Animal, Vegetable, Miracle
by Barbara Kingsolver

After three years of Arizona drought, the author and her family relocated to her husband's ancestral farm in southern Virginia. Their aim, she notes, was to "live in a place that could feed us," to grow their own food and join the increasingly potent movement led by organic growers and small exurban food producers. Kingsolver wants to know where her food is coming from: Her diary records her attempts to consume only those items grown locally and in season while eschewing foods that require the use of fossil fuels for transport, fertilizing and processing.

March 15
Northanger Abbey
by Jane Austen

A wonderfully entertaining coming-of-age story, Northanger Abbey is often referred to as Jane Austen's "Gothic parody." Decrepit castles, locked rooms, mysterious chests, cryptic notes, and tyrannical fathers give the story an uncanny air, but one with a decidedly satirical twist. Catherine Morland, a remarkably innocent 17-year-old from a country parsonage, meets and falls in love with Henry Tilney, who invites her to visit his family estate, Northanger Abbey. Once there, Catherine, a great reader of Gothic thrillers, lets the shadowy atmosphere of the old mansion fill her mind with terrible suspicions.
The Poet Tree: Poetry Circle and Workshop: the third Monday of every month, 7-8:30 p.m. A monthly poetry-reading and writing group for adults and high school students. Facilitated by local poet Sikha Karmakar. Open to all poets, aspiring poets, and poetry lovers, high school age and up. Read, share and discuss the work of your favorite published poets. Explore the elements and devices of all kinds of poetry. Write and share new writing in a supportive atmosphere. For more information, contact Sarah Trowbridge, Public Services Librarian: saraht@fayettecountyga.gov. Hosted by the Fayette County Public Library and the Friends of the Fayette County Public Library.
Speak Up! What Kinds of Adult Programs and Events Would You Like to See at Your Library? If you have ideas for things to do, see and learn at your library, don't keep them to yourself…please let us hear from you. Drop a note in our suggestion box at the circulation desk, or email Sarah Trowbridge, Public Services Librarian: saraht@fayettecountyga.gov
Baby Dayzzz: Parenting and Newborn monthly informational group meets on the second Tuesday of each month at 10 a.m. Babies up to six months old are welcome. This group offers support and answers to all your newborn questions during the first month. An educational speaker will present a new topic each month. Sponsored by Piedmont Fayette Hospital and Fayette County Public Library.
*

Users must have Adobe Acrobat Reader® installed on their computer to view or print this file.This is a free download available from the Adobe website.
Can't find time to read? Join the Library's Online Book Clubs and start receiving chapters from popular books in your daily email. Every day, Monday through Friday, we'll send you a portion of a book that takes only five minutes to read. During the week, you'll have a chance to read 2 or 3 chapters, enough to know if it's a book you want to check out from the library and finish. You can read a wide variety of books including fiction, nonfiction, romance, business, teen and mystery books. Read at home, at work, or at school. The Online Book Clubs are a free service of the library. Click on the image below and start making time for reading again.

Questions? Email jkuhr@fayettecountyga.gov
Want to know what's new at your library? Check out our New Arrivals and Popular Picks and also find lists of award-winning titles for adults and children. Click on the image below for Select Reads:

Questions? Email : jkuhr@fayettecountyga.gov
Library Newsletter Sign Up:
Sign up now for your favorite Library Newsletters.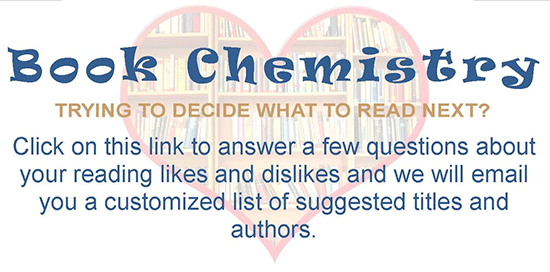 Georgians may now register to vote online:
Contact:
Christeen Snell, Library Director
csnell@fayettecountyga.gov
770.461.8841 Ext. 5333
Gloria Thomas, Public Services Librarian
gthomas@fayettecountyga.gov
770.461.8841, Ext. 5345
Jessica Kuhr, Public Services Librarian
jkuhr@fayettecountyga.gov
770.461.8841, ex. 5327
Sarah Trowbridge, Public Services Librarian
saraht@fayettecountyga.gov
770.461.8841 Ext. 5343
Gina Martin, Public Services Librarian
gimartin@fayettecountyga.gov
770.461.8841, ex. 5342
Ada Demlow, Children's Librarian
ademlow@fayettecountyga.gov
770.461.8841, ex. 5351
The Fayette County Public Library:
provides free access to information, Internet and word processing.
offers outstanding research service.
contains over 139,000 volumes of books, audio CD's, DVD's, newspapers and magazines.
has access to collections of over 280 Georgia libraries in the PINES state network.
Outstanding programming for all ages, includes:
Story times with well-researched, age-appropriate activities for children from birth through 5 years.
Educational Learning Lab for students in grades K-8.
English as a Second Language (ESL) computerized, self-paced courses.
Free concerts and other cultural programs.
Free adult computerized tutorial classes for Microsoft Windows, Word, Excel, Access and PowerPoint. A teacher is present to assist students with these tutorials.
The library's goals are to serve as a role model of excellence in customer service and information delivery for all patrons; and to be utilized as the County's Info Source and as a center for cultural arts for Fayette County.
The Fayette County Public Library is an affiliate of the Flint River Regional Library System. Our mission is to provide: current, high-interest materials and programs; materials and programs for lifelong learning; information-seeking skills training and assistance; awareness of cultural diversity and answers to questions. The library respects the right of every individual to access all library materials freely.