News & Events
Holiday Office Closure
The Fayette County Administration offices will be closed on Thursday, November 26 and Friday, November 27 in observance of the Thanksgiving holiday.  All offices will resume normal business hours on Monday, November 30.
The Fayette County Board of Commissioners wish you and your family a safe and Happy Thanksgiving Day!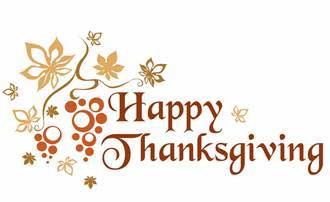 Peachtree City Traffic Notice – Spear Road to remain CLOSED to through traffic
Following a summer of excessive rain and two weeks of rain totaling more than 10 inches, a stormwater culvert under Spear Road failed on November 12, causing significant washout of the road itself just inside the City limits of Peachtree City.  City crews made temporary repairs, which allowed the roadway to open to regular traffic the following day.
On November 18, in anticipation of another significant rain event, Peachtree City closed Spear Road at the culvert to ensure public safety should additional damage occur during the storm.  City staff inspected the culvert and roadway following the storm on the morning of November 19.  At that time, additional damage, including holes in the stormwater pipe itself and potential voids under the road bed, were found.  As a result, the bridge will remain closed at the location of the culvert until permanent repairs can be made.
This project was already on the City's list of active stormwater projects prior to the collapse on November 12.  As a result, design work is already completed, and the City has put the project out for an emergency bid that is due November 30.  Council should be able to award the contract on December 3.   Spear Road will remain closed to through traffic at the bridge and culvert until the project has been completed, which is expected to take 30-45 days once the contract has been awarded.
Have Books, Will Travel!
Everyone knows the children's department of Fayette County Public Library has books, computers, toys and more! But did you know the library can come to you? No kidding! For free!
You might see the Children's Librarian at your school, daycare or even a community event! In fact, the Children's Librarian has made 70 visits this year and reached 7619 children!
Kids might hear funny or scary stories or do some interactive games. Older kids may take turns filling in Mad Libs to create a silly story.  Kids might get a chance to practice their presentation skills by telling jokes and performing reader's theater. Maybe a class will get to see the newest additions to the library's collection. Kids might even see the Children's Librarian at their school's Literacy Night or Career Day.  Plus, parents or teachers might see the Children's Librarian at a PTO meeting or staff meeting. Patrons might even see the Children's Librarian at some community events like the Back to School Expo.
Studies show that the more kids read, the more they succeed. However, the reality is that families are busy. Kids aren't always able to get to the library so the library comes to them! 
Contact Erin Wen, the Children's Librarian at Fayette County Public Library if you would like for her to visit your school or event! ewen@fayettecountyga.gov 
Speaking of Giving Thanks!
Animal Shelter Receives Donation
A special thanks to the Kindness Kids Club from Braelinn Elementary School in Fayette County who presented Director Rani Rathburn from the Fayette County Animal Shelter a check for $675.00! The students hosted a Change Drive and the staff at the shelter were very excited to receive such a generous donation. The money will go directly for food and medical care for the animals.
Fayette County Building Permits Office & The Georgia Environmental Protection Division (EPD)
Offer A FREE Public Information Session For You
Asbestos & Lead-Based Paint:
What Home Owners & Citizens Really Need To Know
Repeated Sessions: 10 am-12 Noon & 1-3pm
December 11, 2015

Full Details
Fayette County Implements "State of the Art" 911 System
Fayette County has completed its implementation of a new "State of the Art" 911 System, providing greater service to all citizens.
Fayette County's staff has worked in conjunction with Airbus DS, located in Temeula, California, since the beginning of 2015. This initiative now enables Communications Officers to utilize state of the art equipment that enhances communication. . .full story
Animal Control Staff attends the Animal Law Symposium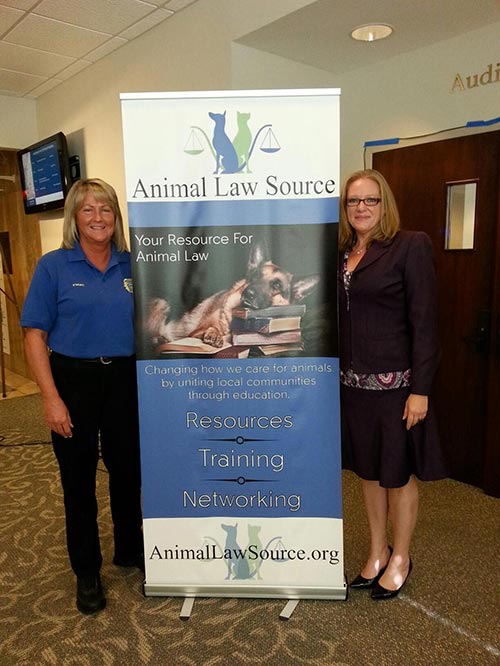 Senior Animal Control Officer Donna Evans, and Assistant Solicitor General Audrey Cruzan recently attended the Animal Law Symposium at the State Bar of Georgia. The two day event was put on by Animal Law Source. The purpose of the conference is to educate prosecutors, law enforcement, animal control officers, shelter staff, and other agencies about the importance of a coordinated response to cases involving animals. Guest speakers included and array of experts in the legal and law enforcement fields. One guest speaker was Victoria Stilwell, a professional dog trainer and TV personality on Animal Planet. It was an excellent opportunity to update our knowledge on current laws, network with local agencies, and share resources. Anyone interested in reading more about animal law in our state can go to the new Animal Law Source website at http://animallawsource.org/about-us/ (AnimalLawSource.org)
About Us - Animal Law Source
About Us. The team at Animal Law Source has over 25 years of combined experience in criminal and civil law related to animals. Over the years the founders, Claudine >
The online burn permit process will only take a few minutes and must be completed before a permit can be issued. Click
here
to apply.
Redwine Road Multi-Use Path Project
Fayette County Emergency Management Agency has the ability to notify citizens in the event of disaster, evacuation notices, boil water notices, missing child reports, etc., through the use of the Code Red mass notification system. Citizens that wish to receive these important messages should click on the Code Red enrollment link and register to receive notification messages through the system. Enroll in this service to stay informed! Standard rates apply and citizens can remove themselves from the system by returning to the link. If you have any questions, please call the Fayette County Emergency Management Agency at 770-305-5400.
Fayette County's Finance Department receives the Government Finance Officers Association's Distinguished Budget Presentation Award
On August 3, 2015 the Government Finance Officers Association of the United States and Canada (GFOA) announced through a press release that Fayette County, Georgia had received the GFOA's Distinguished Budget Presentation Award for its budget.
The award represents a significant achievement by Fayette County. It reflects the commitment of the county's governing body and staff to meeting the highest principles of governmental budgeting. In order to…full story