NOTICE TO INDUSTRY:
We are pleased with the positive feedback we've received concerning the "Contractor Notification" feature that's been implemented through our Sages system. Read More
Mission Statement
To deliver a service to the citizens of Fayette County that will verify structures are constructed in accordance with the construction codes and standards for the purposes of safeguarding the safety, health and general welfare of the public from hazards attributed to the built environment.
The department's mission is accomplished through the following three areas:
Permitting - Includes the collection of fees, processing of requests for permits and inspections, and providing information to the public.
Plans examination - Includes the review of plans and related construction documents for minimum code compliance prior to permit issuance.
Inspection - Includes verification that structures are built in accordance with the approved plans, minimum construction codes and within the scope of the permit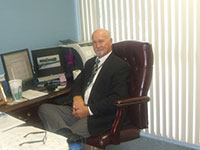 Joe Scarborough
Director/Building Official
140 Stonewall Avenue West
Suite 201
Fayetteville GA 30214
770.305.5130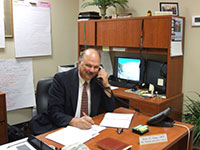 Steven P. Tafoya
Asst. Director / Asst. Building Official
MCP - Master Code Professional
140 Stonewall Avenue West
Suite 201
Office: 770.305.5127
The Fayette County Department of Building Safety is responsible for issuing permits in unincorporated Fayette County as well as the towns of Brooks and Woolsey.

Permit applications are accepted from 8:00 a.m. to 4:00 p.m.
Cut off time for next day inspections is 2:00 p.m.